In Corry, Pa., Michele Sventek needed Robert Irvine's help to give her restaurant, Michele's, a new look and better food. Perhaps more importantly, she needed Robert to teach her the basics of running a restaurant since she had no experience in the culinary industry. In just two days, Robert gave Michele's a much-needed overhaul and taught Michele how to best manage her staff and maintain food quality. We checked in with Michele to see how her restaurant is doing a few months after its Restaurant: Impossible renovation.
Michele says that compared to last year, sales have increased "about 40 percent." Robert wanted Michele's to achieve $12,500 per month in sales, and Michele is happy to report that she "can see it happening as we progress."
The new decor at Michele's has been well received by customers. "Everyone likes the brightness of it, especially the wall between the dining area and the bar, the fireplace (people are excited for winter to see it working) and the mirrors," Michele explains.
The servers, too, are excited about the changes at Michele's and "are loving the extra business," Michele tells us. She says that she is "scheduling more staff" in order to match the demand at the restaurant.
Michele's menu now features a mix of the most-popular plates from its original menu and the best-selling items from Robert's menu, and diners are loving the made-over list of selections. Michele's favorite dishes include the salmon, hamburger and French fries. Jessie is no longer a chef at the restaurant, but Michele says that she has hired a new full-time chef, one with 16 years of experience and who "is excited to introduce new" dishes to the menu.
Michele tells us that her husband, Andy, "is more positive and more focused on us." Looking ahead, she says that she hopes to be out of debt by the end of the year.
More From Restaurant Revisited:
Paliani's Restaurant (September 12)
Frankie's (September 5)
Gusanoz (August 29)
Stella's (August 8)
Italian Village (August 1)
Zandi's (July 25)
The Main Dish (July 18)
Longbranch Steak and Seafood (July 11)
Horton's Kids (June 13)
Pollard's (May 30)
University Grill (May 23)
Ristorante Barolo (May 16)
Pappas (May 9)
Mama Lee's (May 2)
Pelican Grill (April 25)
Valley View (March 14)
More posts from Maria Russo.
Similar Posts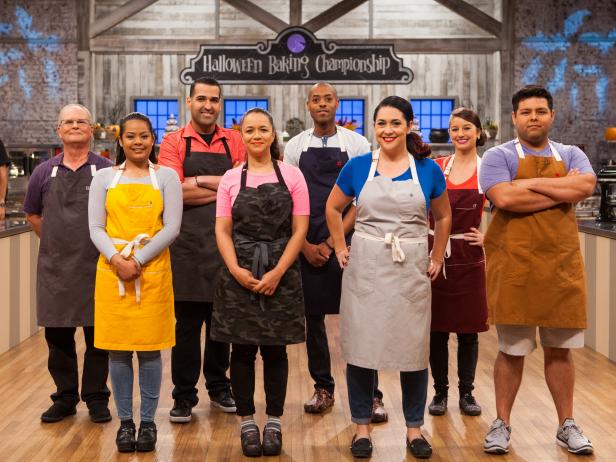 Get the details on the all-new season of Halloween Baking Championship, premiering on Sunday, Sept. 25 at 9|8c....