When Robert Irvine visited Frankie's in Three Rivers, Mich., he found a dusty, outdated restaurant with dangerous levels of food safety and a kitchen stocked with more microwaves than pots and pans. After meeting owners Jay Woehrmyer and Tina Wyman, however, he realized that poor management and a lack of leadership were their biggest problems. Robert had just two days to turn around this 13-year-old restaurant and attempt to fix Jay and Tina's failing partnership. We checked in with Jay and Tina to find out how they and Frankie's are doing a few months after their Restaurant: Impossible experience.
Since Robert left, sales at Frankie's have risen 39 percent, and Jay and Tina report that the makeover is attracting new customers. Both count the new open layout of the restaurant among their favorite parts of the decor.
The kitchen staff is adjusting well to Robert's popular new menu, and Frankie's is now serving daily specials. They're no longer serving the mussels, rib-eye and walleye as customer demand wasn't high enough to keep ingredients fresh.
The owners have taken Robert's food-handling suggestions to heart. They now ensure that their products are fresh and that raw and precooked items don't mix. Though the restaurant still uses the pizza oven to prepare many of its dishes, it is no longer as dependent upon its collection of microwaves, relying on them mostly "to keep food warm" and to cook burritos.
Perhaps most importantly, Jay and Tina have taken steps to improve their professional relationship. As Jay's wife, Debbie, told us, "they still have their ups and downs. But they are communicating with each other instead of intentionally ignoring one another. Robert did a good job pointing out that working together is what is needed to keep the restaurant running." The pair now meet twice a week to discuss the business, and both owners say that Restaurant: Impossible has changed their partnership for the better.
More From Restaurant Revisited:
Gusanoz (August 29)
Stella's (August 8)
Italian Village (August 1)
Zandi's (July 25)
The Main Dish (July 18)
Longbranch Steak and Seafood (July 11)
Horton's Kids (June 13)
Pollard's (May 30)
University Grill (May 23)
Ristorante Barolo (May 16)
Pappas (May 9)
Mama Lee's (May 2)
Pelican Grill (April 25)
Valley View (March 14)
More posts from Maria Russo.
Similar Posts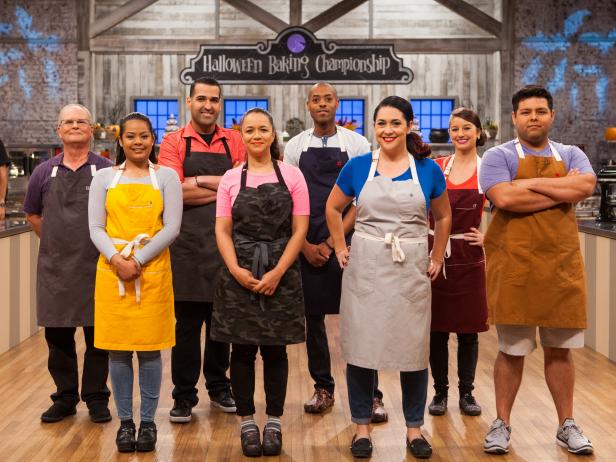 Get the details on the all-new season of Halloween Baking Championship, premiering on Sunday, Sept. 25 at 9|8c....