Many vegetarians struggle to track down filling sources of protein, since it's most often found in meat. But maintaining a meat-free diet doesn't mean that you have to gulp protein shakes in order to get enough of this essential food group. Quinoa is a go-to grain that's packed with protein and easy enough to make on a weeknight.
Melissa d'Arabian makes a five-star Lentil Quinoa Salad (pictured above) that works well as a hearty side dish or a brown bag-ready lunch option. After combining tender quinoa with smooth lentils, she tosses the mixture with green onions and fresh cilantro and dresses it with a light mustard vinaigrette. Watch this video to see how Melissa prepares this simple-to-make salad.
Similar to other healthful grains like bulgur, barley and farro, quinoa is a blank canvas that can be dressed up with your favorite ingredients. Check out more quinoa recipes below, and experiment with different combinations of vegetables, cheeses, crunchy nuts, simple dressings and more to find what your family likes best.
Related Recipes:
Quinoa Salad With Asparagus, Goat Cheese and Black Olives
Quinoa Salad With Beets and Fennel Vinaigrette
Quickie Quinoa Salad
Cucumber-Bell Pepper Quinoa
Quinoa With Shiitakes and Snow Peas
Meatless Monday, an international movement, encourages people everywhere to cut meat one day a week for personal and planetary health. Browse more Meatless Monday recipes.
More posts from Maria Russo.
Similar Posts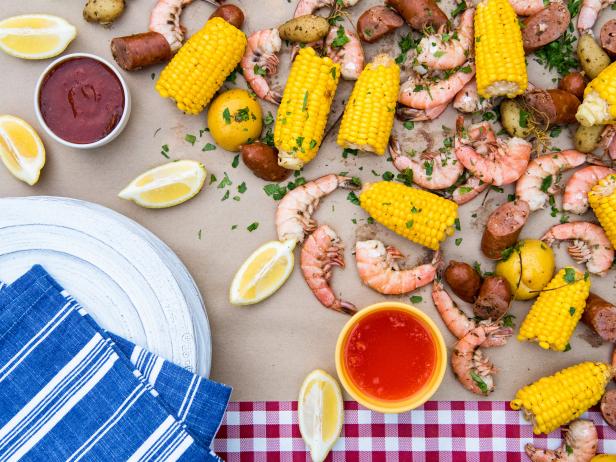 Have friends over — or embrace leftovers — with these Food Network recipes that feed more than four. ...