Recently, Alton's been taking to his Twitter account to answer fan questions via yellow sticky notes. His answers are full of wit, humor and culinary lessons and sometimes include drawings. But it was an answer to a question last Friday that caught our eyes.
@CraftingGeek asked: "What would be your dream secret ingredient on Iron Chef?" The answer was in pure Alton fashion, unique and typically captivating: "Frozen broccoli with the judges being kids." I bet fans of the show wouldn't mind seeing that, as well.
What would your dream challenge be? Tell us in the comments below.
[Photo credit: Alton's Twitter account]
More posts from Sarah De Heer.
Similar Posts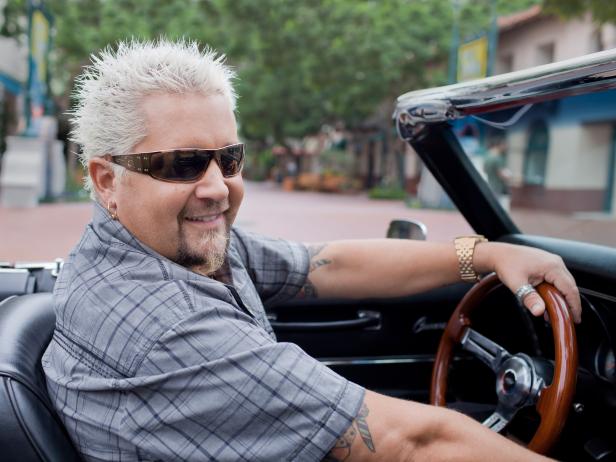 Get the first look at Guy Fieri's upcoming series, Guy's Family Road Trip....