We're teaming up with food and garden bloggers and our friends at HGTV Gardens to host Summer Fest 2012, a season-long garden party. In coming weeks, we'll feature favorite garden-to-table recipes and tips to help you enjoy the bounty, whether you're harvesting your own goodies or buying them fresh from the market. Today we're exploring tomatoes.
Come August, tomatoes — heirloom, beefsteak, cherry and more — hit their peak. Plump and juicy, they scream summer with their sweet, slightly acidic flesh and bright hues. Perfect for summer salads, there's arguably no combination more classic than a simple caprese brimming with ripe tomatoes, creamy mozzarella and fragrant basil. But, tomatoes' versatility far surpasses the realm of summer salads. In fact, they're fantastic in soups, pies, pastas and sides. Just give one (or more!) of these easy cooked tomato recipes a try.
If you plan on planting your very own tomato patch, be sure to check out HGTV Gardens for great tricks like mulching tomato plants heavily with hay or leaves, and tips like pulling off stem tops to prevent puncturing fruit when stacking. Before you get cooking, be sure to choose firm, noticeably fragrant and richly colored tomatoes that are free of blemishes. Store them at room temperature and use them within a few days.
Hosting a casual garden party? Pass around Rachael's Roasted Tomato Bruschetta for a simple hors d'oeuvre. Ina's Roasted Tomato Basil Soup and Roasted Tomato Caprese make for a sweet start to any meal. Food Network Magazine's Heirloom Tomato Pie (pictured above) serves as a bright main that needs nothing more than a leafy green salad in accompaniment.
For summery sides, try Claire's recipe for easy Roasted Grape Tomatoes, which calls for no more than five ingredients. Or, for a bit more sustenance, add potatoes to the mix to make Food Network Magazine's Roasted Potatoes and Tomatoes.
Liven up your weeknight pasta with fresh, succulent tomatoes — leave the canned version for those cold, off-season months. Use small cherry tomatoes for Anne's Tagliatelle With Corn and Cherry Tomatoes and egg-shaped Roma tomatoes for Rachael's Roasted Tomato Penne Alla Vodka. Either way, you'll have a simple and satisfying meal for one or for many.
What's your favorite tomato recipe? Share it with us in the comments below and visit Food Network's Summer Fest board on Pinterest.
More tomato recipes from family and friends:
Cooking With Elise: Fresh Tomato Sauce
Jeanette's Healthy Living: Tomato Gazpacho Salsa
Napa Farmhouse 1885: Tomato Cobbler Anyone?
Virtually Homemade: Spaghetti With Tomatoes, Prosciutto and Fresh Corn
What's Gaby Cooking: Chicken Kebabs With Romesco Sauce
Big Girls, Small Kitchen: Salmon Spaghetti With Plum Tomatoes and Avocado
Feed Me Phoebe: Roasted Fresh Tomato Puttanesca Sauce
Chez Us: Easy Tomato Tart
Made By Michelle: Tomato and Pesto Pizza
Ingredients, Inc.: Lighter Fried Green Tomatoes
Delicious Lean: Creamy Light Tuna Salad Stuffed Tomatoes
Daily*Dishin: Spicy Tomato-Tomatillo Chicken Tenders
From My Corner of Saratoga: Tomato Jam
Dishin & Dishes: Tomato Zucchini Frittata
And Love It Too: Roasted Garlic, Basil and Tomato Paleo Tart
Healthy Eats: The Fresh-for-Once Tomato
Sweet Life Bake: Pico de Gallo
Zaika Zabardast: Grilled Tofu and Sun-Dried Tomato Pesto Sandwich
Thursday Night Dinner: Tomato and Watermelon Salad
Cooking Channel: How to Prepare Summer Tomatoes

More posts from Laura Loesch-Quintin.
Similar Posts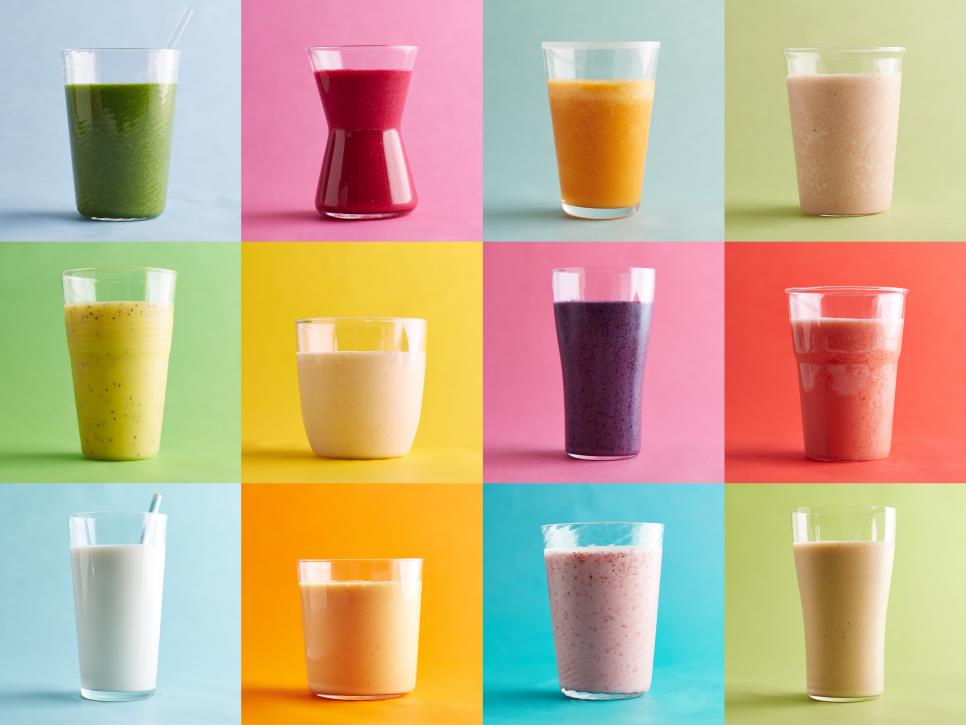 The possibilities are endless – think beyond fruit and throw in greens, oats, nuts, avocado – so you'll never get stuck in a rut. ...