This summer, Food Network's Grilling Central is packed with recipes for the entire family's taste buds, boasting the best in burgers, dogs, chicken and more all season long. But with so many recipes, where do you start? Each Saturday, FN Dish is giving you a complete menu that is stress-free, and the stars of this weekend's menu are sun-safe side dishes.
While outdoor eating and entertaining are some of the best parts of summer, they bring with them the chance that food will be outside for extended periods of time, exposed to steamy temperatures as the meal moves from afternoon appetizers to late-night desserts. Leaving food in hot conditions for hours at a time gives pesky bacteria the opportunity to settle into it, and while all perishable foods should be chilled to ensure their safety, none more so than those made with mayonnaise. This weekend, skip the mayo-based salads and opt for those dressed with vinegar, olive oil or lemon juice instead.
For an easy alternative to creamy pasta salads, try Food Network Magazine's Toasted Almond Pasta Salad. It's mixed with warm, crunchy toasted almonds and tiny tube-shaped noodles, and finished with a zesty topping of sweet shallots and lemon juice. If you're looking for a sun-safe potato-salad swap, try this Grilled Potato and Pepper Salad from Food Network Magazine, a highest-rated dish loaded with fresh, in-season vegetables, like fingerling potatoes, bright bell peppers and scallions. Tossed with a simple sherry vinaigrette, this quick-cooking recipe is light and colorful.
For a hearty Italian-inspired side dish, prepare Food Network Magazine's Grilled Panzanella (pictured above). Like most classic panzanella salads, this recipe is rustic and simple to make, featuring chunks of crusty bread, hand-torn herbs and juicy grilled tomatoes that are mixed with a garlic-laced vinaigrette. Serve with simply grilled steaks or chicken to round out your end-of-summer spread.
Appetizer: Grilled Corn, Bacon and Chile Crostini
Main Dish: Cuban Pork Chops With Mojo
Side Dish: Grilled Panzanella
Dessert: Peach and Raspberry Cobbler
Cocktail: Margarita Martini
Planning on making one of these dishes? Snap a photo and post it on Food Network's Facebook wall.
More posts from Maria Russo.
Similar Posts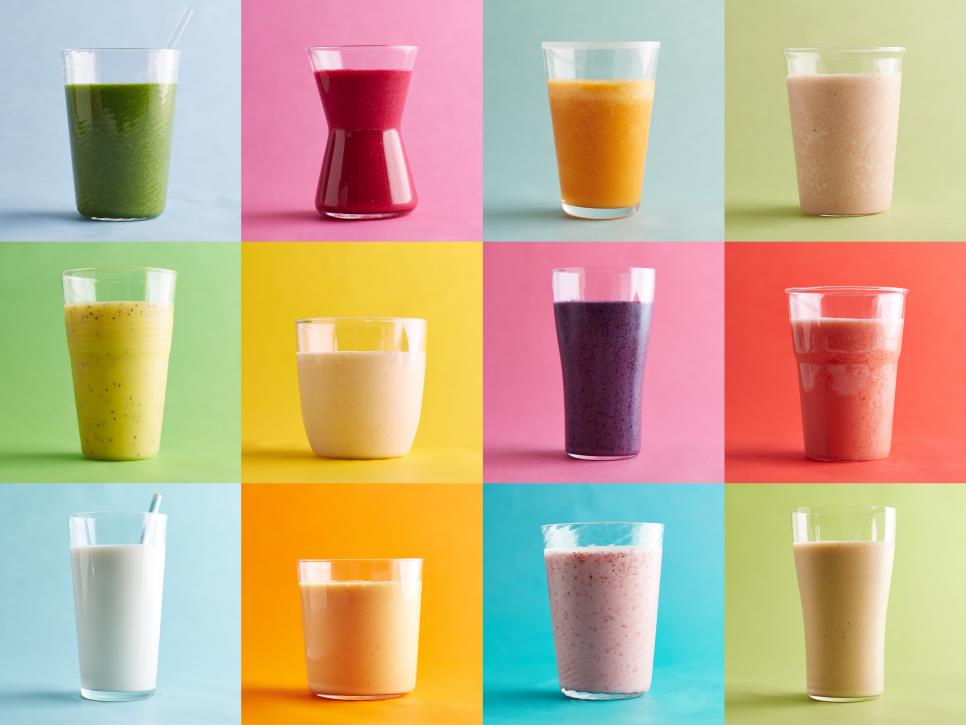 The possibilities are endless – think beyond fruit and throw in greens, oats, nuts, avocado – so you'll never get stuck in a rut. ...