In Stratford, Conn., Michael Savoie and his mother Cami needed Robert's help to keep their 15-year-old Italian restaurant, Stella's, alive. Despite working exhausting 90-hour weeks, Michael was clueless about food costs and lacked the leadership skills to effectively manage his staff. From management to decor, Robert and his team gave Stella's a complete overhaul. We checked in with the Savoies a few months later to see how business is going.
In the months following their Restaurant: Impossible intervention, sales at Stella's are up 20 percent.
Michael is letting his mother have access to the business financials. He now has a better grip on how to manage food costs. As the new general manager of Stella's, Cami is also handling the catering side of the business and helping to keep costs down.
The new, improved sauces are a big hit, as is the new pizza menu — Stella's Special and the Popeye are customer favorites. "Now our menu is a combination of Robert's new dishes and our old menu items, and it seems to have something for everybody," says Cami. "The menu is still about half the size it used to be, so it's helping us keep inventory costs down too."
After Robert helped Michael with his managerial skills, the staff is now under control and more respectful. "The staff has been really flexible as we have gone through changes. The waitresses are happier with bigger tips, and the cooks love the smaller menu," says Cami.
The Savoies say guests love the new decor: "We get a lot of requests to sit at the booths in the atrium, and the new bar is catching on," says Cami. They have switched out the tabletops and are now using the ones Robert's designer Taniya made that weren't dry for the re-opening.
Overall, the Savoies are thrilled with the increase in sales and are optimistic that the business will only go up from here. "It was a facelift we needed, but couldn't afford, so we're grateful," Cami says.
More from Restaurant Revisited:
Italian Village (August 1)
Zandi's (July 25)
The Main Dish (July 18)
Longbranch Steak and Seafood (July 11)
Horton's Kids (June 13)
Pollard's (May 30)
University Grill (May 23)
Ristorante Barolo (May 16)
Pappas (May 9)
Mama Lee's (May 2)
Pelican Grill (April 25)
Valley View (March 14)
More posts from Sara Levine.
Similar Posts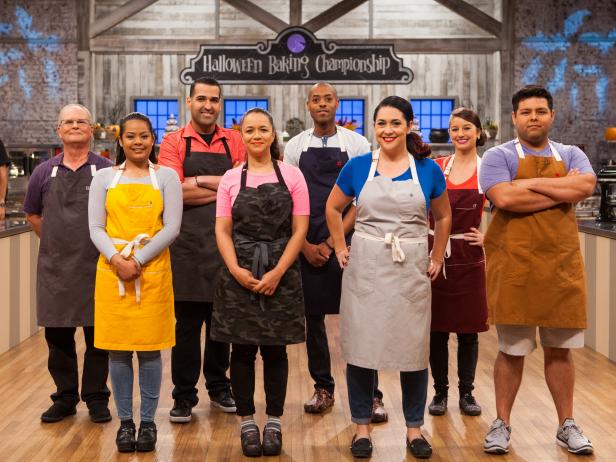 Get the details on the all-new season of Halloween Baking Championship, premiering on Sunday, Sept. 25 at 9|8c....