At Italian Village in Milmont Park, Pa., Rob Mellon Sr. and his son Rob Jr. desperately needed Robert Irvine's help to return their 30-year-old restaurant to its early glory days. It was a big job: Robert and his team not only had to overhaul the menu and dark interior, but also remedy long-standing issues between father and son that were hurting the business. We checked in with the owners a few months after their Restaurant: Impossible intervention to see how the restaurant is faring.
Since Robert and Restaurant: Impossible visited, sales at Italian Village are up 18%.
The owners took Robert's advice and reduced the number of menu items to about 30. Robert's recipe for Drunken Penne remains on the menu and is a big hit: "Almost every night, somebody orders it," says Rob Sr.
The new chef's table has proven to be a great asset for private events: "We just used it for a small event — a golf outing — just last week with some of our regular customers. They loved it."
On the weekends, the Mellons have seen crowds at the bar, with many customers eating dinner up there. They are now planning to install flat-screen TVs above the bar: "We want to make it more of a hot spot for sporting events," Rob Sr. explains.
The mouse problem is now under control. After the show, Rob Sr. contacted the extermination company and met with their regional manager. They sent out a new exterminator who now inspects the restaurant three to four times a month. Rob Sr. personally follows the exterminator around to ensure that there are no more mice found.
The relationship between Rob Sr. and Rob Jr. has greatly improved in the past few months. Rob Sr. is opening up the books to his son so that he can help with the finances. "Rob Jr. is more engaged and interested than ever before," says Rob Sr. "Communication between us is much better. We're now talking instead of yelling."
More from Restaurant Revisited:
Zandi's (July 25)
The Main Dish (July 18)
Longbranch Steak and Seafood (July 11)
Horton's Kids (June 13)
Pollard's (May 30)
University Grill (May 23)
Ristorante Barolo (May 16)
Pappas (May 9)
Mama Lee's (May 2)
Pelican Grill (April 25)
Valley View (March 14)
More posts from Sara Levine.
Similar Posts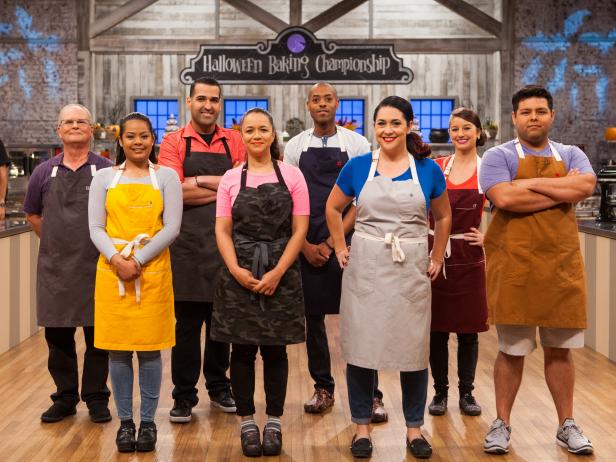 Get the details on the all-new season of Halloween Baking Championship, premiering on Sunday, Sept. 25 at 9|8c....