When Robert Irvine arrived at Gusanoz in Lebanon, N.H., husband-and-wife owners Nick Yager and Maria Limon were struggling to keep their six-year-old restaurant afloat. Locals once flocked to Gusanoz to taste Maria's authentic Mexican food, but growing pains got the best of the restaurant and Maria had all but lost her passion for the business. Robert faced a big and expensive mess to clean up, from the decor to the tired menu. A few months after their Restaurant: Impossible makeover, Nick filled us in on how the new-and-improved Gusanoz is doing.
After a slow start, Nick reports that sales at Gusanoz are now steadily growing. To improve their bottom line, the owners took Robert's advice and cut down on labor costs significantly: "Our total labor is approximately 28% weekly, slightly higher than the 27% Robert asked us for, but definitely in the right ballpark," says Nick.
The owners have also brought down their food costs without sacrificing the quality of the food. Maria and Nick are overseeing the kitchen directly and prepping much of the food themselves. "We have been working seven days a week but it is paying off," says Nick. "Food quality is at an all-time high and we are very happy with the improvements in the ability of our line cooks."
Nick and Maria's daughter Alex continues in her role as lead server, and their son Eddie works the line in the kitchen and also bartends once a week.
As the front-of-house manager and Gusanoz's only salaried employee, Shannon "has been very effective in working with the staff to maintain a higher level of guest service," says Nick.
Nick and Maria are thrilled with the new dining room: "We have personalized it a little by adding candles and dimming the lights, but the core of what Lynn, Tom and Robert created for us is still there," Nick says. "Thank you again to the crew and producers of Restaurant: Impossible. You are not just making television, you are changing lives."
More from Restaurant Revisited:
Stella's (August 8)
Italian Village (August 1)
Zandi's (July 25)
The Main Dish (July 18)
Longbranch Steak and Seafood (July 11)
Horton's Kids (June 13)
Pollard's (May 30)
University Grill (May 23)
Ristorante Barolo (May 16)
Pappas (May 9)
Mama Lee's (May 2)
Pelican Grill (April 25)
Valley View (March 14)
More posts from Sara Levine.
Similar Posts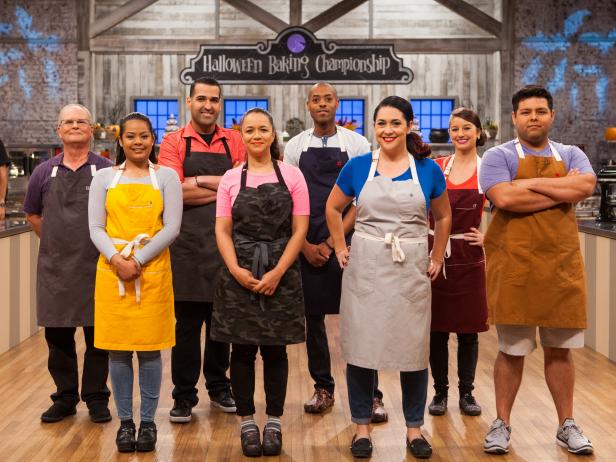 Get the details on the all-new season of Halloween Baking Championship, premiering on Sunday, Sept. 25 at 9|8c....