We're just days away from the start of the third season of The Great Food Truck Race, and to give you a sneak peek at this year's cast of rookie truckers, we're introducing one team per day until the season premiere on Sunday, August 19, at 10pm/9c. Check back on FN Dish every day until the first episode to get an insider's look at each of the teams competing for the keys to their dream food truck.
Mike (pictured center) is a veteran pizza maker from Columbus, Ohio, with years of experience in the culinary industry and was fortunate to own his own award-winning restaurant. But three years ago, Mike's restaurant career ended with a tragic fire that destroyed the restaurant completely. Friends Pat and Carlo will join Mike in this competition and help serve up his top-notch Italian recipes in their Pizza Mike's truck, which is Mike's biggest chance to get back into the game.
Get a behind-the-scenes look at Pizza Mike's food truck.
More posts from Sarah De Heer.
Similar Posts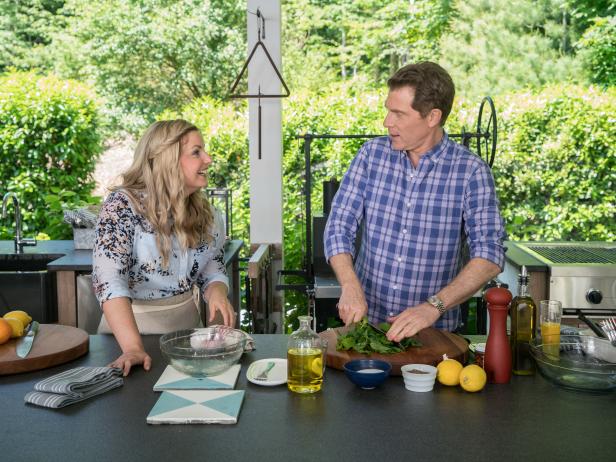 Get the latest details on the all-new series, The Bobby and Damaris Show....