You've juiced the lemons for your lemonade and into the trash the peels go. If you're a lover of all things DIY, you know a DIY tabletop opportunity was just missed. This summer, as you're setting the table for your next summer-lovin' soiree, keep in mind that the freshest tabletop ideas may be as close as your kitchen counter.
Instead of stacking the table high with pricey candlestick holders, high-maintenance flower arrangements, you name it, use something that's already in your kitchen: vibrant, colorful fruit. With some ingenuity and bare-bones expertise, you can transform a rind, peel or even the fruit itself into a stellar centerpiece.
Really, it's simple. Try hollowing out a pineapple for a textured and tropical flower vase. Or, if you're more of a citrus person, use juiced lemon, lime or orange rinds to create glowing candleholders. And rest assured that none of these juicy fruits are wasted in the process; you make and create as you eat.
And that's just the beginning of these fruitful centerpieces. Head to Food Network's Summer Entertaining Guide for more fun fruit ideas straight from your produce aisle.
More posts from Allison Milam.
Similar Posts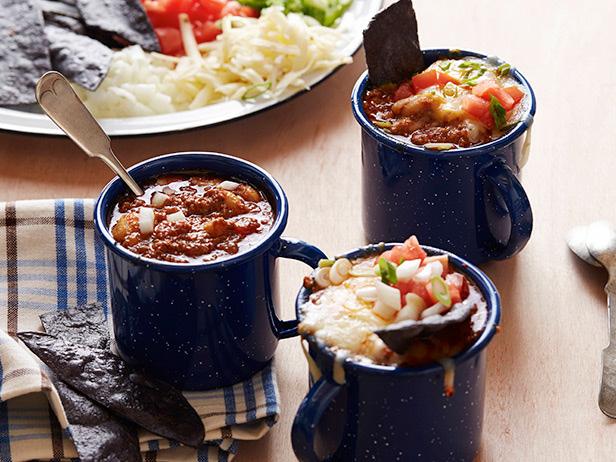 When March Madness means you can't pull yourself away from the screen, these dishes easily travel to the couch with you....