This week, contestants of The Great Food Truck Race found themselves in the dry heat of Flagstaff, Ariz. They were challenged to work with an ingredient native to the Arizona deserts: cactus. Some teams really embraced the ingredient, incorporating it into their dishes successfully — especially team Pop-A-Waffle, who won themselves immunity with their fresh cactus salsa. But Arizona has so much  more to offer, including restaurants and bakeries hand-picked by Guy Fieri and Rachael Ray.
For the next couple of weeks, we're following the Food Trucks city by city with our guide of the best eats, compiled by the On the Road app and website. Today we're exploring Flagstaff and Sedona, but come back next week for our picks in Texas.
Arizona Eats:
Brandy's Restaurant and Bakery
Show: Diners, Drive-Ins and Dives
Brandy's started serving breakfast and lunch in 1993 and they've won a Best of Flagstaff award every year since. When a chef friend moved back to town after living in Costa Rica, they expanded the menu to include a Southwestern-meets-Central American dinner, too.
Salsa Brava
Show: Diners, Drive-Ins and Dives
If you want authentic Mexican food, head to Salsa Brava. Food is always made to order using the freshest ingredients — they hand-cut 600 pounds of tomatoes every week — and their tableside guacamole keeps locals coming back.
Cowboy Club Grill and Spirits
Show: $40 a Day
The Cowboy Club is a casual spot where outstanding "High Desert Cuisine" is combined with more than 50 years of Old West tradition. It's located half an hour outside of Flagstaff in Sedona, and is well worth the drive for house specialties like Angus steak, "cactus fries" and rattlesnake.
L'Auberge de Sedona
Show: $40 a Day
Another standout in Sedona is the L'Auberge resort and spa, which has a beautiful outdoor restaurant overlooking a creek. Head there for a relaxing breakfast, just like Rachael Ray did on $40 a Day.
More Road Trips From The Great Food Truck Race:
More posts from Sarah De Heer.
Similar Posts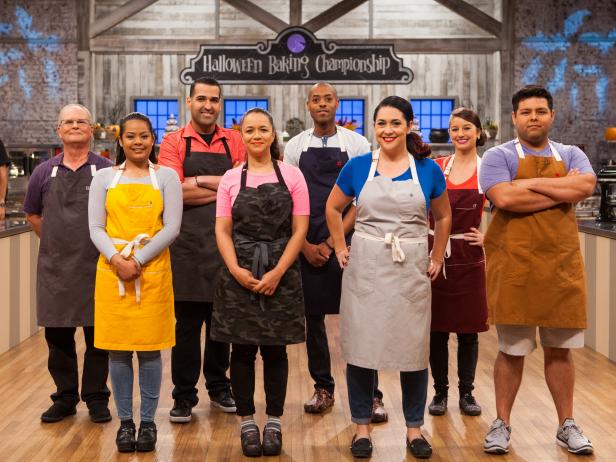 Get the details on the all-new season of Halloween Baking Championship, premiering on Sunday, Sept. 25 at 9|8c....