Crostini: Meaning "little toasts" in Italian, crostini are small, thin slices of toasted bread, which are usually brushed with olive oil. The word also describes canapés consisting of small slices of toast with a savory topping such as cheese, shrimp, pâté or anchovies. Sometimes crostini refers to the equivalent of a crouton used for soups or salads.
Bruschetta: From the Italian bruscare meaning "to roast over coals," this traditional garlic bread is made by rubbing slices of toasted bread with garlic cloves, then drizzling the bread with extra-virgin olive oil. The bread is salted and peppered, then heated and served warm.
Popular crostini recipes:
Popular bruschetta recipes:
More posts from FN Dish Editor.
Similar Posts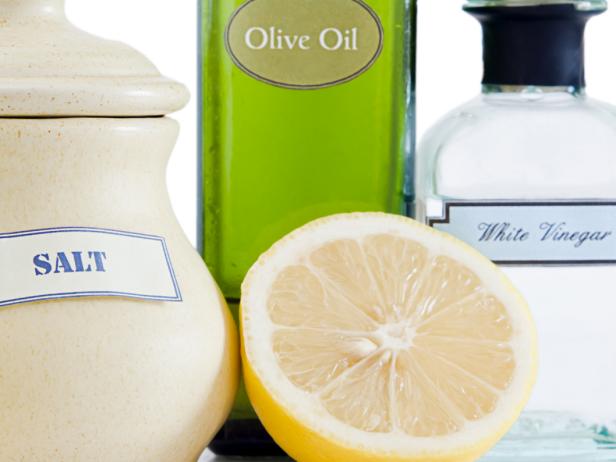 Before you reach under the sink for any household cleaning products, give DIY cleaners a try to polish stainless steel, clean grease stains and freshe...