Summer centerpieces are a great way to add simple elegance to your table. Whether you're hosting a dinner party or just sitting down with your family for a meal, the perfect centerpiece can do a lot to enhance the whole experience. Plus, finding table decorations doesn't necessarily require breaking the bank. There are plenty of ways to create amazing centerpieces using items you can probably find around the house. Here are a few of Food Network's favorite ideas for tasteful and effortless summer decor.
Beach-Themed Table
If you live near the beach, search for different-shaped shells (this is a great activity to do with the kids) and place them in a nautical-themed pot in the center of your table. If you are far from a beach and no one in your family is a shell collector, shells are inexpensive to buy at craft or design stores. For an added touch, try gluing individual shells on each of your napkin holders.
Asian Inspiration
Enhance your meal with easy-to-do Asian-inspired table decorations. Place disposable chopsticks on brightly colored plates and make purple irises your centerpiece for a fun, colorful display.
Want more interesting ideas like these? Look no further than our Summer Table Centerpieces gallery, part of our Summer Parties Guide.
More posts from Priya Krishna.
Similar Posts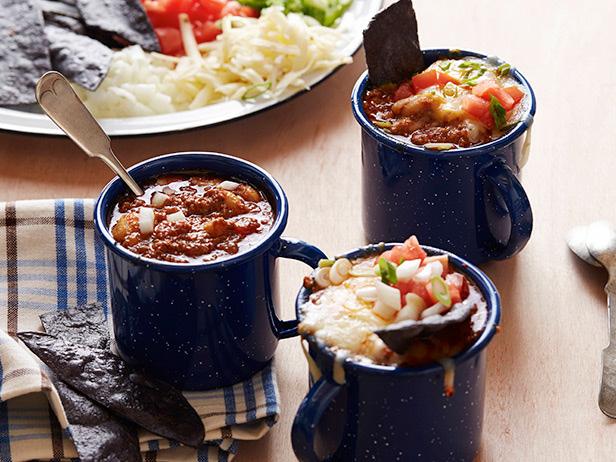 When March Madness means you can't pull yourself away from the screen, these dishes easily travel to the couch with you....