When Robert Irvine arrived at The Main Dish in Meridianville, Ala., owners Lynn and Ken Tverberg were in desperate need of help. They bought the restaurant five years earlier because Ken loves to cook, but with no restaurant experience at all, the couple found themselves in debt and working 80 hours a week. We checked in with Lynn and Ken a few months after their Restaurant: Impossible makeover to see how the restaurant is faring.
Lynn and Ken have seen a strong increase in sales since Robert's intervention. "The new menu and decor has brought in old and new customers," says Lynn. "Some customers don't like change, and I have made sure that I explain to them that change sometimes is hard but necessary. For every one customer that is not happy, we have three new tables that come in and love the new menu."
They are still serving most of Robert's new dishes. "We are using all fresh products now, no more frozen veggies or fish," says Lynn.
The Main Dish has cut back on catering after Robert pointed out that it was priced incorrectly. They plan to start it up again, but will scrutinize the costs more carefully.
Though the Tverbergs are still working hard, they have made time to spend with their daughters at home: "We have committed to taking our Sundays off with our girls. We catch a movie in the afternoon or just hang out, sitting on the patio and just talking."
"We are spending, if not more time, much more quality time with one another," says Lynn. "Robert's presence and insight helped us realize what is important in life. Hard work still applies with a little dose of reality."
More from Restaurant Revisited:
Longbranch Steak and Seafood (July 11)
Horton's Kids (June 13)
Pollard's (May 30)
University Grill (May 23)
Ristorante Barolo (May 16)
Pappas (May 9)
Mama Lee's (May 2)
Pelican Grill (April 25)
Valley View (March 14)
More posts from Sara Levine.
Similar Posts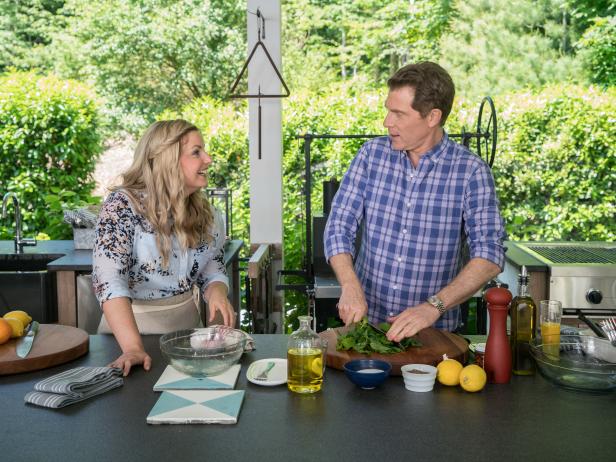 Get the latest details on the all-new series, The Bobby and Damaris Show....