We're teaming up with food and garden bloggers to host Summer Fest 2012, a season-long garden party. In coming weeks, we'll feature favorite garden-to-table recipes and tips to help you enjoy the bounty, whether you're harvesting your own goodies or buying them fresh from the market. Today, we're exploring plums.
Nothing says summer like plump plums, bursting with juicy sweetness at every bite. From yellow to green to red to purple, hundreds of plum varieties exist and it's hard to resist enjoying them straight from the market. But when they do happen to make their way into your kitchen, uneaten, a plum-stained dessert is the perfect way to impress your friends and family any night of the week.
Before you get cooking, be sure to choose plums that give slightly to palm pressure, avoiding cracks, soft spots or brown discolorations.
Hosting a barbecue? Finish on a sweet note with easy-to-make grilled plums. Try Bobby's Grilled Plums With Spiced Walnut Yogurt or Rachael's Balsamic Glazed Grilled Plums With Vanilla Ice Cream. Either way, grilled plums — and grilled fruits of all kinds — will quickly become a summer staple.
For a dessert that's a bit more elaborate, add plums to crumbles, pies, tarts and even cornbread. Ina's easy Plum Raspberry Crumble comes together in under an hour and can be served warm or at room temperature. Add a scoop of ice cream or a dollop of whipped cream for a little extra sweetness. In the mood for a good old slice of pie? Try this rich and juicy Deep Dish Plum and Almond Pie. Or go straight for its cousin, the tart. Food Network Magazine's Easy Plum Tart (pictured above) is ready in a flash and every bit as delectable. And for a little Southern flare, Anne's Plum Cornbread features succulent macerated plums that will leave your dinner guests wanting more.
Don't forget to save some for later. By the time winter rolls around, you'll be glad you made a batch or two of Plum-Vanilla Preserves. Spread these luscious preserves on toast, bake them into cakes or swirl them into Greek yogurt for a sweet taste of summer's plums.
What's your favorite plum recipe? Share it with us in the comments below.
More plum recipes from family and friends:
Ingredients, Inc.: Pork, Plums and Rosemary Kabobs
Virtually Homemade: Grilled Plum Pizza With Goat Cheese
Cooking Channel: Best Plum Dessert Recipes
BGSK: Grandma Esther's Plum and Walnut Cake
Delicious Lean: Plum Delicious Pork Chops
Daily*Dishin: Roasted Chicken With Plum Chili Salsa
Healthy Eats: 6 Ways to Cook With Plums
Napa Farmhouse 1885: Time for Plum Cobbler?
Thursday Night Dinner: Plum BBQ Chicken
From My Corner of Saratoga: Plum Upside Down Cake
Cooking With Elise: Vanilla Plum Tart
Sweet Life Bake: Plum Pineapple Margarita
And Love It Too: Plum Pickin' Pineapple Jam
More posts from Laura Loesch-Quintin.
Similar Posts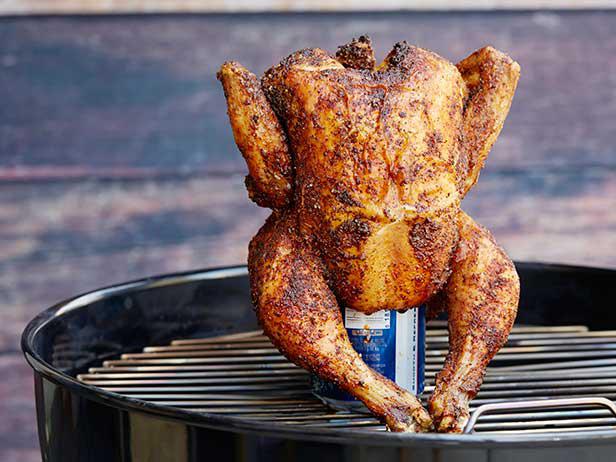 This clever grilling technique is easy enough to perfect even on your first try making it....