Now that we're in the thick of summer, the July Fourth party is a mere Facebook album and the days just keep getting hotter and hotter. All the while, summertime barbecue season remains in full swing. Grills are still fired up each weekend, drinks are still being poured and guests are still flowing on in. In the spirit of keeping things fresh this summer, a fleet of appetizers is going completely silverware-free, leaving the fork, spoon and knife behind.
Why go without utensils, you ask? Is it our snack-time nostalgia? Our back-to-nature sensibilities? Our last, desperate push at preventing a sink full of dishes? Well, sure, but there's more to it than that. Fork-free appetizers are both inventive and practical, bearing the power to impress guests from the get-go with their quirky looks and hand-held feel. In the same way that you and your pals opt for the pretty bottle of hand soap at the store (it's just so sleek), it's all about packaging when it comes to social summertime dining. When they reach for Crab Cocktail Americana, the only thing swaddling the crustacean will be a delicate "bowl" made of Bibb lettuce. When they move on in for their chicken fix, they'll grab it by the stick with the char-grilled Asian Chicken Skewers.
Looking for more silverware-free apps? Shimmy on over to Food Network's Summer Entertaining Guide for more party-ready appetizers and easy summer party recipes.
More posts from Allison Milam.
Similar Posts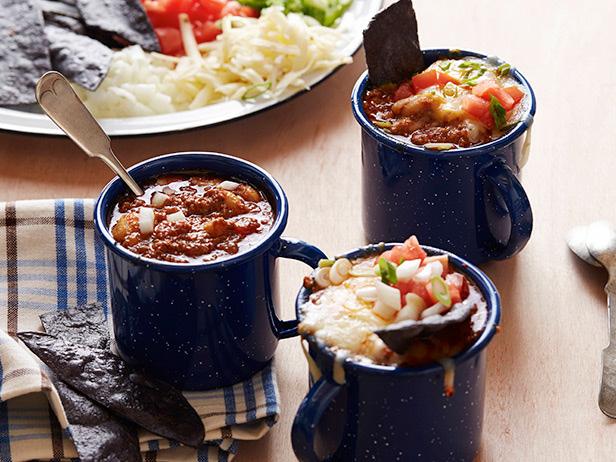 When March Madness means you can't pull yourself away from the screen, these dishes easily travel to the couch with you....