Peanut butter and jelly. Spaghetti and meatballs. Burgers and fries. Some things are just better together, including tomatoes and mozzarella. Whether you enjoy them atop pizza, with pasta, on a sandwich or in a salad, there's no denying that ripe, juicy tomatoes and creamy, smooth mozzarella cheese complement each other perfectly. This summer, take advantage of in-season from-the-vine tomatoes and prepare them in a classic style: caprese.
Italian caprese salads are most traditionally eaten raw, with just a handful of uncooked ingredients: slices of sweet tomatoes and smooth mozzarella cheese, hand-torn basil, a drizzle of olive oil, salt and pepper. It's a rustic dish but one that shines when you use the freshest ingredients. We've rounded up Food Network's best five caprese salad-inspired recipes, each a unique twist on the classic dish. Check them out below, then tell us your favorite way to enjoy tomatoes and mozzarella.
5. The Neelys' Caprese Tart – Gina and Pat arrange slices of tomatoes and mozzarella atop pesto-brushed puff pastry and bake it for just 15 minutes to create a fuss-free appetizer.
4. Baked Panzanella Caprese – Transform the seasonal panzanella salad into Giada's warm, baked plate by layering slices of tomatoes and mozzarella, tangy balsamic and chopped garlic and topping with thick-cut bread.
3. Roasted Tomato Caprese Salad – Before serving with basil and mozzarella, Ina slowly roasts plum tomatoes until they're soft, caramelized and concentrated.
2. Pasta Caprese – Boasting a squeeze of lemon juice, chopped shallots and colorful heirloom tomatoes, this summertime pasta (pictured above) from Vice President Joe Biden and his wife, Jill Biden, for Food Network Magazine is a refreshing dish that won't weigh you down.
1. Caprese Salad – In just 10 quick minutes, Rachael preps and plates a five-star caprese salad, best finished with fruity extra-virgin olive oil before serving.
Visit Food Network to find more of our best recipes.
More posts from Maria Russo.
Similar Posts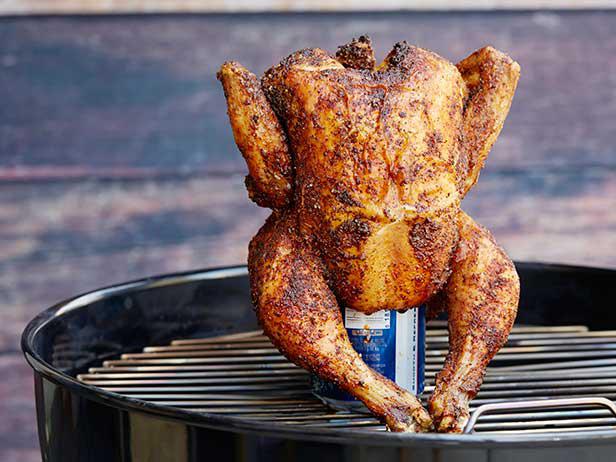 This clever grilling technique is easy enough to perfect even on your first try making it....