One of those timeless recipes that almost everyone has a memory of enjoying, classic banana bread is a buttery, just-sweet-enough loaf that pairs perfectly with a morning cup of coffee or an after-dinner scoop of ice cream. The secret to making the best-tasting banana bread is using overly ripe bananas. You know those super-soft, dark-brown nanners that have been sitting on your counter for the last seven days? Use those — they'll offer the most-concentrated banana flavor and ensure moist, rich bread. Check out Food Network's roundup of its best five banana bread recipes, a mix of classic and creative loaves that your whole family will enjoy.
5. Banana Bread With Chocolate Chips and Chocolate Glaze – Food Network Magazine takes classic banana bread to the next level by adding to the batter decadent chocolate chips and covering the loaf with a shiny chocolate topping.
4. Mom's Banana Bread With Chocolate Chips – Melissa d'Arabian's mom adds a splash of fresh orange juice to her chocolate-studded bread, which delivers subtle citrus flavor and moisture.
3. Banana Bread With Pecans – For added texture to his buttery banana bread, Tyler keeps his mashed bananas a bit chunky and mixes in finely chopped pecans.
2. Flour's Famous Banana Bread – This straight-from-a-restaurant recipe uses a combination of oil and sour cream —instead of butter and milk — to make the bread extra soft and moist.
1. Banana Bread – Best when spread with a pat of butter, drizzled with honey or served with vanilla ice cream, this five-star recipe is an easy-to-prepare classic that won't disappoint.
Watch Tyler make his Banana Bread With Pecans recipe in this video:


Visit Food Network for more of our best recipes.
More posts from Maria Russo.
Similar Posts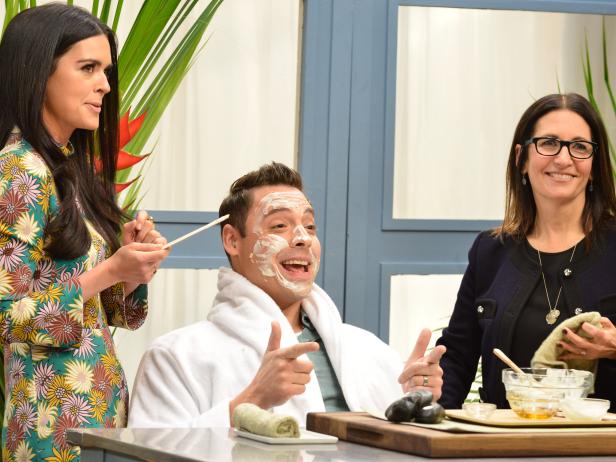 You don't have to travel somewhere exotic to make the most of your time off....