On the latest episode of Restaurant: Impossible, Robert headed to Memphis to help Pollard's, a barbecue restaurant that was at risk of going up in smoke. The eatery was experiencing growing pains after upgrading from a takeout operation to a giant dine-in establishment. We checked in with owners Tarrance and Torria Pollard to see how business is going after their Restaurant: Impossible intervention.
A few months after Robert's Restaurant: Impossible makeover, sales at Pollard's Bar-B-Que have grown an impressive 20 percent.
Torria says their customers love the new decor, "especially the brightness." Social networking has been a key ingredient in their recipe for success as the pair has been able to use Facebook and Twitter to successfully get the word out about their new location.
Their customers love the smaller, easier-to-read new menu. The Pollards have kept most of Robert's menu items and added a few new dishes.
Tarrance took Robert's advice to heart and has tweaked his family barbecue sauce to make it more his own. Torria credits the show for convincing Tarrance to "open his mind" to change: "He admits that Robert was right on a lot of things."
More from Restaurant Revisited:
University Grill (May 23)
Ristorante Barolo (May 16)
Pappas (May 9)
Mama Lee's (May 2)
Pelican Grill (April 25)
Valley View (March 14)
More posts from Sara Levine.
Similar Posts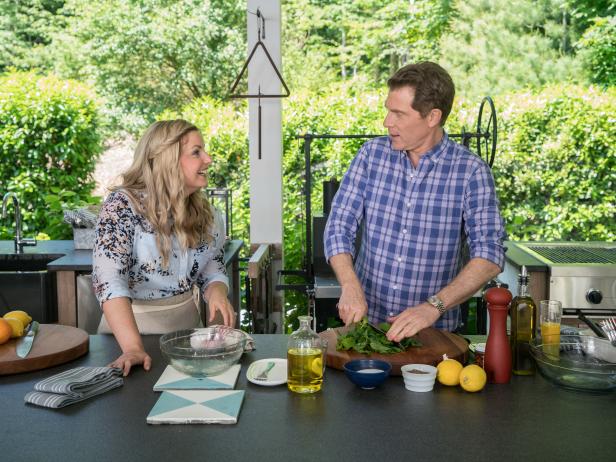 Get the latest details on the all-new series, The Bobby and Damaris Show....