Iron Chef Michael Symon — the unofficial mayor of Cleveland — tells Food Network Magazine what to eat in his hometown.
Roasted Pig Head from The Greenhouse Tavern
Michael is known for his love of unusual cuts of meat, so it's no surprise that he digs into half a pig's head at least once a week. "It's a lot of pig face," he admits. The pig is seasoned with a spicy Southeast Asian style barbecue sauce and served with lettuce cups. Michael often stops at this spot after work: It's next to his restaurant Lola, and the chef, Jonathon Sawyer, is an old friend. $31; 2038 East 4th St.; thegreenhousetavern.com
Rib-Eye Steak from Red, the Steakhouse
For Michael, a guys' night out means a rib-eye steak at Red. About once a month, he and his buddies gather at this clubby steakhouse and Michael always orders the same thing. "It's just a perfect, delicious, prime, dry-aged piece of meat." He orders his medium rare, with potatoes au gratin and a big glass of red wine. $37; 3355 Richmond Rd., Beachwood, OH; redthesteakhouse.com
Beef Summer Roll from Fahrenheit
Michael's go-to after-hours snack is Fahrenheit's beef summer roll with ginger-ponzu dipping sauce. "It's great late at night because it has a fattiness, but it's also very light," he says. The place serves other late-night fare, too, like pizza and nachos — and it's just a short walk from Michael's restaurant Lolita. $10; 2417 Professor Ave.; fahrenheittremont.com
Guacamole Sampler from Momocho
Here's a recipe for a happy chef: a table on Momocho's outdoor patio, a "killer" margarita and the guacamole sampler. Momocho keeps at least six different guacamoles on the menu at any given time (three come in the sampler), and Michael likes them all, especially the smoked trout bacon and the goat cheese poblano. $20; 1835 Fulton Rd.; momocho.com
Pho from Superior Pho
If you see a bald guy carrying 15 banh mi sandwiches out the door here, it's probably Michael picking up lunch for his Lola crew. "The best [sandwich] is stuffed with pâté, Vietnamese ham, jalapeños, cilantro and pickled carrots," he says. But his favorite is the pho, an aromatic beef and rice-noodle soup. He spikes it with Thai basil, lime juice and jalapeños. "It's the perfect lunch," he says. $7 to $8; 3030 Superior Ave. East; superiorpho.com
(Photographs by Michael F. McElroy)
More posts from Food Network Magazine.
Similar Posts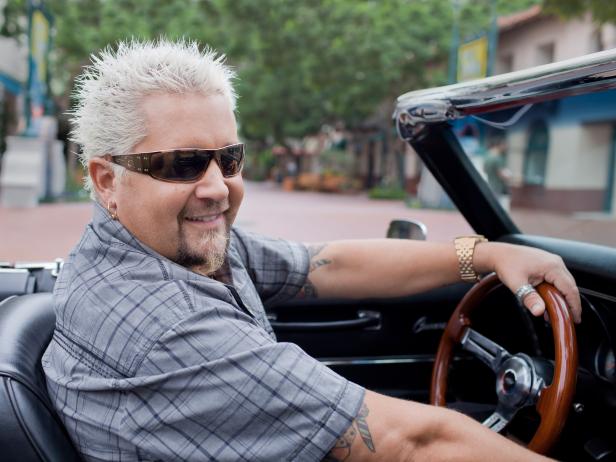 Get the first look at Guy Fieri's upcoming series, Guy's Family Road Trip....