Can you make an entrée from this Chopped mystery basket? Try your luck, then see what host Ted Allen made.
The Challenge: Create an entrée using peanut butter, chicken breast, sauerkraut and frozen cherries. You must use all four mystery ingredients, plus any others you'd like.
The Prize: The inventor of the best recipe using the mystery ingredients will win a $1,000 gift card to foodnetworkstore.com, plus a Chopped gift basket. Go to foodnetwork.com/choppedchallenge by midnight tonight to enter your recipe.
Peanut Butter: We made sure at least one item in the basket was a pantry staple.
Frozen Cherries: Every mystery basket on Chopped comes with a curveball like this one.
Sauerkraut: Many Chopped baskets contain a strongly flavored ingredient; if used incorrectly, it could dominate the dish.
Chicken Breast: Main course Chopped baskets usually contain a protein that can star in the entrée.
Ted made Chicken-Peanut Curry Soup With Achat Pickle (pictured above). What will you submit?
Catch the new season of Chopped All-Stars starting April 8 at 9 p.m. ET.
More posts from Food Network Magazine.
Similar Posts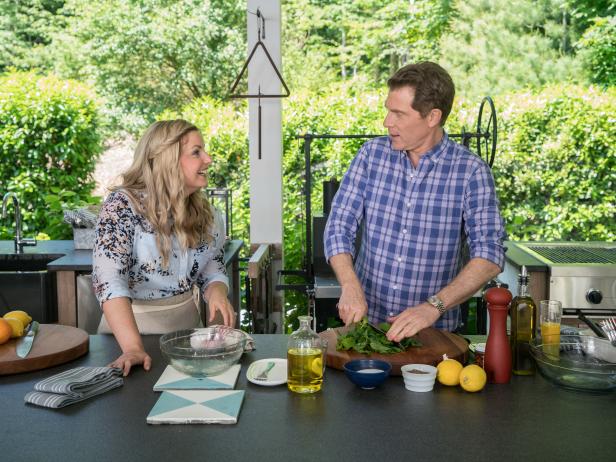 Get the latest details on the all-new series, The Bobby and Damaris Show....