Whether you like them savory or sweet, studded with fresh vegetables or ripe fruit, tarts are easy to make and as versatile as they are tasty. Crispy, golden brown and deliciously cheesy, Food Network Magazine's tart (pictured above) is built atop store-bought puff pastry dough, saving you time in the kitchen and guaranteeing a light, flaky crust. To assemble, brush the dough with a shallot-fontina-egg mixture and arrange on top blanched in-season asparagus. Finish with a sprinkling of grated lemon zest to perfume the tart as it comes out of the oven.
Paula's Fresh Fruit Tart is made with colorful berries and kiwi, and is ready to eat in less than an hour.
Get the recipe: Asparagus and Cheese Tart
Meatless Monday, an international movement, encourages people everywhere to cut meat one day a week for personal and planetary health. Browse more Meatless Monday recipes.
More posts from Maria Russo.
Similar Posts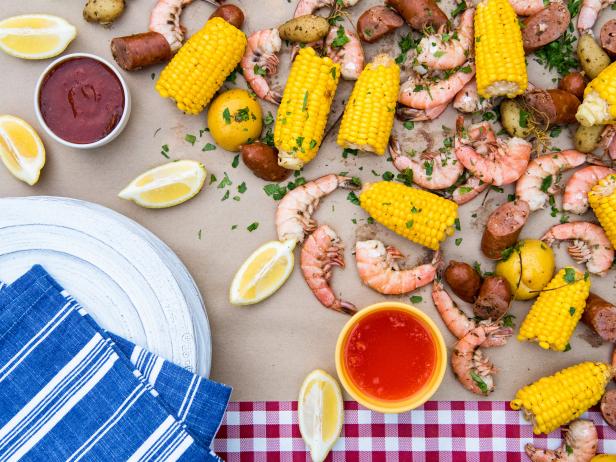 Have friends over — or embrace leftovers — with these Food Network recipes that feed more than four. ...