Typically made with fruit (apples, pears and peaches work well), a tarte tatin is a French-style dish that boasts seasonal produce baked beneath a light, buttery pastry then inverted to reveal the soft, caramelized fruit on top.
Food Network Magazine's Vegetable Tarte Tatin (pictured above) is both sweet and savory, featuring alternating layers of gooey caramel and roasted potatoes and parsnips. Garlic, thick-cut onion rounds and sprinklings of fresh herbs and creamy mozzarella cheese are added to the tarte before it is covered with a thin sheet of store-bought puff pastry. The sugary caramel does not overpower the earthiness of the vegetables — it merely brings out their natural sweetness.
Serve this beauty of a dish as a hearty brunch or lunch option or with a Spring Green Salad for a light supper.
Meatless Monday, an international movement, encourages people everywhere to cut meat one day a week for personal and planetary health. Browse more Meatless Monday recipes.
More posts from Maria Russo.
Similar Posts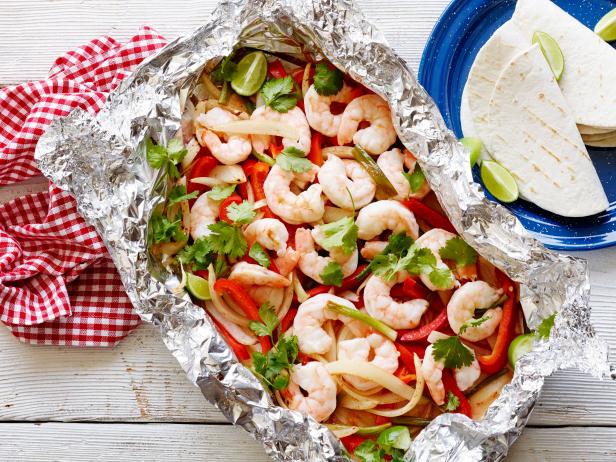 If you're looking to take advantage of the longer, sun-filled days of summer, try taking your weeknight dinners outdoors to the grill. Add foil pack...