If you're heading to SXSW this weekend in Austin, Texas, you're going to need to fuel up in between all of the interactive, film and music events. You can't possibly focus on having a great time without some delicious eats in your belly. We've rounded up a few Food Network favorites from Giada's Weekend Getaway in Austin to Guy's best bets from Diners, Drive-Ins and Dives.
Find more of Food Network's favorite eats in Austin on Food Network Local.
1. The Broken Spoke 3201 South Lamar Boulevard, Austin, Texas 78704
Giada heads to this hot spot for real Texas food, live music and a dance floor. She ordered the classic Chicken Fried Steak and a Lonestar beer on tap. The thin beef cutlet is dipped in egg and buttermilk batter then fried and served with freshly cut fries and homemade gravy.
2. South Congress Cafe 1600 South Congress Avenue, Austin, Texas 78704
Giada gets one of the best breakfasts in town at this cafe. While the facade and interior are sleek and modern, the menu is full of hearty dishes like Carrot Cake French Toast, which is made with homemade carrot cake.
3. Amy's Ice Cream 1012 W. 6th Street Austin, Texas 78703
When she's in the mood for dessert, Giada heads to one of these ice cream stands that are all over Austin, which feature more than 300 rotating flavors of ice cream that are full of 14-percent butter fat. Giada checks out the Texas Dirt Cake flavor: chocolate cheesecake ice cream filled with Oreo cookie chunks.
4. Jeffrey's of Austin 1204 West Lynn Street, Austin, Texas 78703
Even though she loves to eat at the latest hot spots, Giada also loves old favorites. This restaurant has become an institution since it opened in 1975 as one of the first fine-dining establishments in Austin. Their signature Crispy Oysters have been on the menu for 30 years.
5. Casino El Camino 517 East 6th Street, Austin, Texas 78701
Guy Fieri heads to this spot for some of the best burgers in town, which weigh in at 12 ounces each. Try the Buffalo burger that's coated in wing sauce and topped with blue cheese. If you like heat, order the fresh roasted serrano chiles and cilantro mayo that top the Amarillo Burger.
6. Green Mesquite 1400 Barton Springs Road, Austin, Texas 78704
Guy visits this barbecue joint that uses only green mesquite wood or young wood for cooking. The owner swears by it for giving the meat the best and most consistent flavor. They've got everything from brisket and beef to pork ribs and pulled pork and even smoked turkey and tacos on the menu. Get their recipe for Green Mesquite Beans for a Cookout.
7. Flip Happy Crepes 400 Jessie Street, Austin, Texas 78704
On The Best Thing I Ever Ate, Beau MacMillan shares his sweet-tooth favorite: Nutella Strawberry Banana Crepes from this trailer, where every crepe is cooked to order.
8. Magnolia Cafe 2304 Lake Austin Boulevard, Austin, Texas 78703
Guy loves that this cafe is open 24/7, but still makes everything from scratch. Check out the menu that features pancakes, omelets, jambalaya, quesadillas and anything else you could possibly be craving.
9. Maria's Taco Express 2529 South Lamar Boulevard, Austin, Texas 78704
Guy knows that fast food can also be delicious. That's the case at this taco joint that's been making them fresh daily for 12 years. Try their Pollo Guisado, which is like barbecue chicken in an enchilada.
10. TRIO at Four Seasons Hotel 98 San Jacinto Boulevard, Austin, Texas 78701
Giada starts her weekend off at dusk with a bat-watching expedition, complete with a Batini Black cocktail at Austin's Four Seasons Hotel, a perfect vantage point to watch a million bats emerge from under the South Congress Bridge. The cocktail is a mix of Texas' Tito Vodka, blue curacao, blackberries, grapefruit juice and champagne.
Did we miss your favorite spot? Let us know in the comments.
More posts from Cameron Curtis.
Similar Posts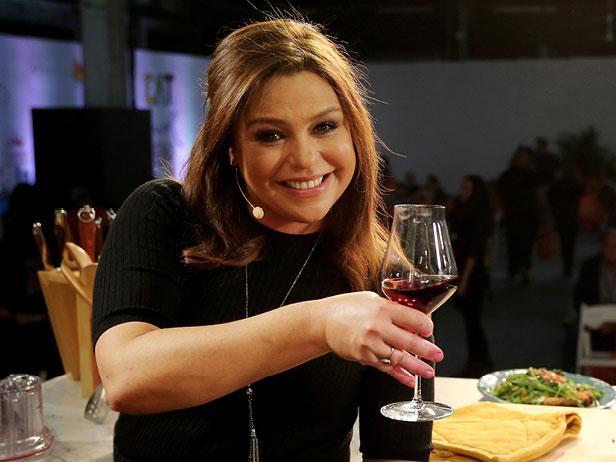 Ticket sales for the New York City Wine & Food Festival are now open. Browse all the events, and purchase tickets for all your favorites online. ...