It's March and you know what that means — longer, brighter days, St. Patrick's Day festivities, the official start of spring and a celebration of National Sauce Month, of course. We've rounded up our favorite savory and sweet sauces, so that you can add finishing touches to your chicken, pasta, seafood and dessert dishes with ease. Check out some of our best sauce recipes below, and let us know how you enjoy your favorite sauces.
Savory Sauces
Giada's Grilled Chicken With Pine Nut Pesto (pictured above) takes less than 25 minutes to prepare and can be cooked easily on your indoor grill pan. Boneless chicken breasts are moist, tender and blank canvases that can be dressed up with sauces galore. This spinach-pine nut pesto sauce boasts nutty Parmesan cheese and plenty of fruity olive oil; spread a layer atop each piece of chicken to turn your basic chicken dinner into a beautiful one.
For his Fried Clams With a Classic Tartar Sauce recipe from Cooking Channel, Emeril first dredges fresh shucked clams in a flour-seasoning mixture then deep fries them for just 3 minutes until golden brown and crispy. Dunk these bite-sized snacks in cool, refreshing tartar sauce, made with sweet pickle relish, salty capers, creamy mayonnaise and tangy Dijon mustard. Tartar sauce is also a go-to accompaniment for crab cakes and fish and chips.
What's a list of sauces without an Italian tomato sauce included? Food Network Magazine's Penne With Vodka Sauce  is ready to eat in only 25 minutes and features al dente noodles tossed in an indulgent vodka-cream sauce and topped with bright, fresh basil. To give your sauce a subtle hint of spice, sauté shallots and butter with a dash of red pepper flakes before adding the tomatoes — that heat will balance the richness of the other ingredients.
Two famed Asian-inspired sauces come together to dress up vegetables in Food.com's Soy and Sriracha Glazed Brussels Sprouts. Here, golf ball-sized Brussels sprouts are quickly submerged in a combination of mustard, garlic and soy and Sriracha sauces then cooked with the mixture until fork-tender. Before serving, shower the plate of sprouts with sesame seeds to add a crunchy texture and slight toasted flavor.
Before you know it, it will be time to fire up the barbecue and get ready for another season of grilling and outdoor eating. Food Network Magazine has compiled a list of 5 Great Barbecue Sauces (pictured) that will let you add creative flavors, such as cola, coffee and peach, to your grilled goods in very little time.
Sweet Sauces
As warm and comforting as traditional chocolate sauce, Food.com's easy Mocha Fudge Sauce boasts a silky texture and uses just a handful of ingredients to make a bold-flavored dessert topping that perfectly finishes chocolate cake, fresh fruit or soft, sugary doughnuts.
Cooking Channel's Kelsey Nixon prepares a sinfully sweet Salted Caramel Sauce (pictured) that can serve as a gooey dip for crisp apples or be drizzled over vanilla ice cream, incorporated into milk shakes and more.
Strawberry season is just around the corner, and we have exactly what you need to celebrate this vibrant seeded fruit. Food.com's Strawberry Honey Sauce simmers ruby-red berries with smooth honey and a touch of lemon juice to create a chunky-but-pourable sauce that best tops pancakes, Belgian waffles or a simple lemon pound cake.
More Saucy Selections
Hollandaise Sauce
Michael's Steak Sauce
Marinara Sauce
Pizza Sauce
Homemade Red Hot Sauce
Bechamel Sauce
More posts from Maria Russo.
Similar Posts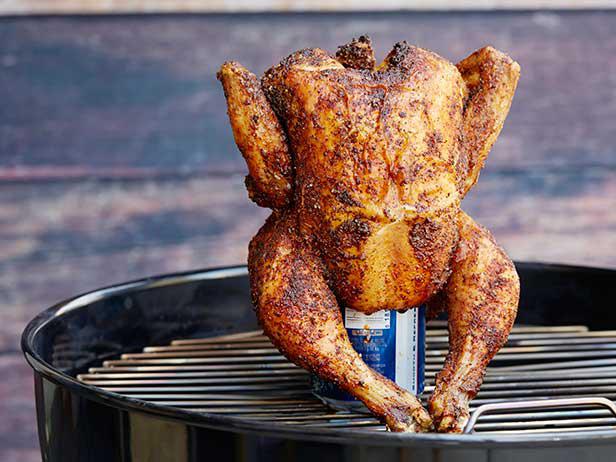 This clever grilling technique is easy enough to perfect even on your first try making it....