Give common kitchen tools a second chance with these tips for new uses for everyday kitchen supplies:
Aluminum foil: Roll into the shape of a cone for a makeshift funnel.
Box grater: Shave away too-burnt bits on toast.
Chip clip: Keep a cookbook propped open to the correct page.
Coffee grinder: Grind fresh spices.
Cocktail shaker: Fill with a head of garlic and shake vigorously to remove the peel.
Egg slicer: Use to thinly slice other items like mushrooms, strawberries and bocconcini.
Muffin tin: Invert and stand taco shells in between the cups for easy assembly.
Pizza cutter: Use to finely chop herbs.
Pizza stone: Use to bake foods that taste best crisp — think chicken nuggets and oven-baked fries.
Plastic sandwich bag: Snip a corner and fill with frosting for use as a piping bag.
Splatter guard: Set over a bowl for an impromptu cooling rack.
Salad spinner: Add chopped tomatoes and spin to remove their seeds.
Waffle maker: Spread with cookie or brownie batter for extra-crusty "baked" goods.
Use your muffin tin to make:
Baked Ricotta Bowls With Chicken and Parmesan
Giada's Spinach Salad in a Parmesan Cup
Use your pizza stone to make:
Giada's Parmesan Fish Sticks
Paula's Chicken Nuggets With Honey Mustard Dipping Sauce
Oven-Baked Seasoned Fries
More posts from Teri Tsang Barrett.
Similar Posts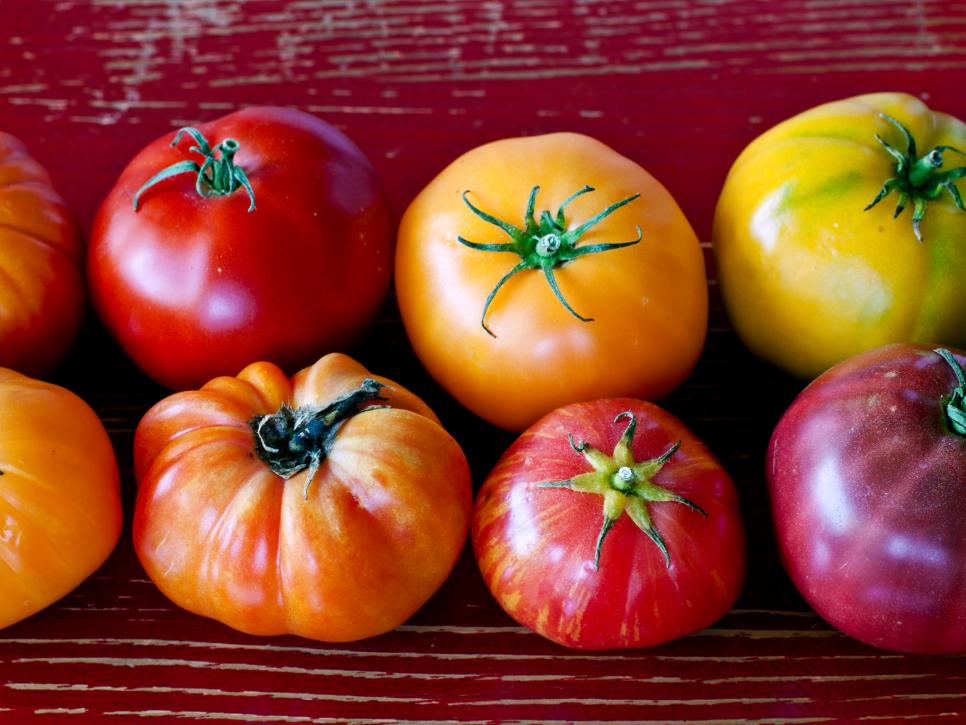 Maximize these 4 types of tomatoes while they're at the height of their season....