St. Patrick's Day is just around the corner and this year I'm celebrating with a classic Shepherd's Pie. It's basically my go-to dish for this yearly celebration, along with a few Irish-inspired cocktails and beer.
My favorite Shepherd's Pie recipe comes from Mr. Alton Brown.
It's a foolproof recipe that will knock your socks off. I jazzed it up a bit by adding some Dubliner cheese into the potato topping to give it that extra Irish kick. What makes this even more special is that rather than making a big casserole dish of Shepherd's Pie, I turn this into individual portions by make the pies in a muffin tin. How perfect is that for a fun St. Paddy's-themed evening with your friends? Grab a mini Shepherd's Pie and a Guinness and call it a night.
Individual Shepherd's Pies
For the potatoes:
1 1/2 pounds russet potatoes
1/4 cup heavy cream
2 ounces unsalted butter
3/4 teaspoon kosher salt
1/4 teaspoon freshly ground black pepper
1/2 cup of Dubliner cheese
1 egg yolk
For the meat filling:
2 tablespoons canola oil
1 cup chopped onion
2 carrots, peeled and finely diced
2 cloves garlic, minced
1 1/2 pounds ground lamb
1 teaspoon kosher salt
1/2 teaspoon freshly ground black pepper
2 tablespoons all-purpose flour
2 teaspoons tomato paste
1 cup chicken broth
1 teaspoon Worcestershire sauce
1 teaspoon freshly chopped thyme leaves
Cut the potatoes into 1/2-inch dice-sized cubes. Place in a medium saucepan and cover with cold water. Set over high heat, cover and bring to a boil. Once boiling, uncover, decrease the heat to maintain a simmer and cook until tender and easily crushed with tongs, approximately 10 to 15 minutes. Place the cream and butter in the food processor. Drain the potatoes in a colander and add them to the food processor. Process the potatoes, cream and butter for 1-2 minutes until mostly smooth. Add in the salt and pepper and continue to mash until smooth. Stir in the yolk and cheese until well combined.
Preheat the oven to 400 degrees F.
While the potatoes are cooking, prepare the filling. Place the canola oil into a 12-inch sauté pan and set over medium-high heat. Once the oil shimmers, add the onion and carrots and sauté just until they begin to take on color, approximately 3 to 4 minutes. Add the garlic and stir to combine. Add the lamb, salt and pepper and cook until browned and cooked through, approximately 3 minutes. Sprinkle the meat with the flour and toss to coat, continuing to cook for another minute. Add the tomato paste, chicken broth, Worcestershire, rosemary, and thyme, and stir to combine. Bring to a boil, reduce the heat to low, cover and simmer slowly 10 to 12 minutes or until the sauce is thickened slightly.
Prepare 2 muffin tins with non-stick cooking spray. Place 1 large spoonful of the lamb mixture into the bottom of each muffin holder. Top with the mashed potatoes and bake in the oven for 25 minutes or just until the potatoes begin to brown. Remove to a cooling rack for at least 15 minutes before serving.
Gaby Dalkin is a chef, photographer/food stylist, enthusiastic traveler and guacamole fanatic. She is the founder of What's Gaby Cooking, where she showcases her simple and sassy recipes that feature whichever ingredients she is currently obsessing over. She lives in Los Angeles with her fiancé, Thomas, and her cat, Stella.
More posts from Gaby Dalkin.
Similar Posts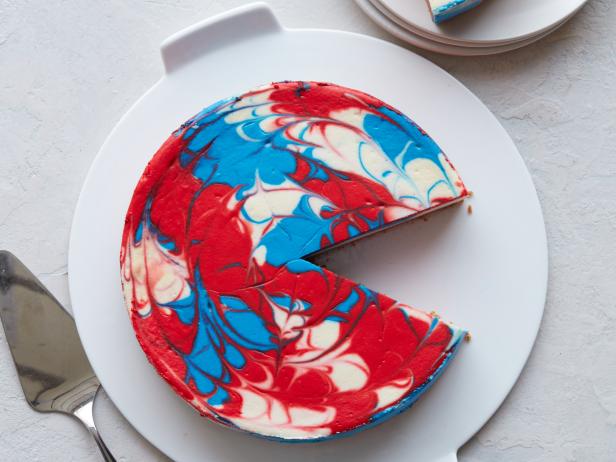 This week, our social feeds were inundated with red, white and blue....