At the beginning of Worst Cooks in America's third season, Erica Weidner caught our eye by using scissors to cut up a bell pepper. We then asked you: What other gadgets have you used to cook up a dish in the kitchen? More than a hundred people responded with their go-to double-duty gadget techniques. They were so unique, we couldn't choose just one. Here are our top two favorites:
1. Julie Lonkey uses a wide-blade drywall knife to get a smoother finish with buttercream on cakes.
2. Krista Lucken listed a few double-duty items, but using cupcake liners to keep pepper from escaping the pepper mill in the cabinet is pretty spectacular. Plus, when she measures fresh ground pepper, it gets ground right into the cupcake liner and then poured into a measuring spoon with no mess.
This was our favorite budget-friendly anonymous tip:
Remove both ends of a tuna can, wash and then use it to cut out biscuits, mini pie crusts and more.
More posts from Victoria Phillips.
Similar Posts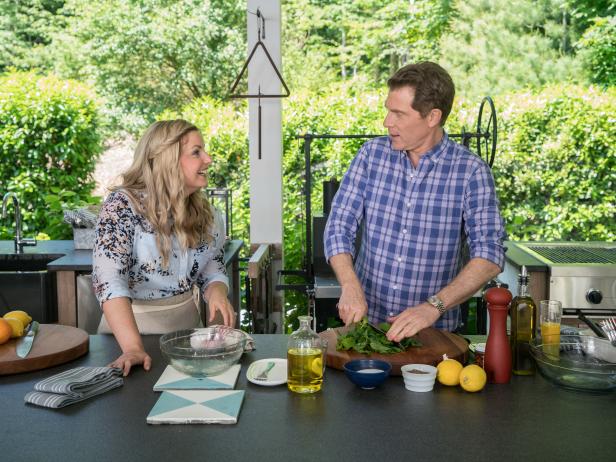 Get the latest details on the all-new series, The Bobby and Damaris Show....