Two desserts that are decadently delicious on their own, chocolate and pie, are bettered only when combined, creating an intensely rich and comforting dish that will satisfy any sweet tooth. Whether you're serving guests or simply preparing an after-dinner treat for your family, Food Network's top five chocolate pie recipes will impress crowds and kids alike.
5. Moo-Less Chocolate Pie — Alton's milk-free dessert boasts traditional taste and texture, thanks to semisweet chocolate chips, a squeeze of honey and one secret ingredient: silken tofu.
4. Bobby's Lighter Frozen Chocolate Mousse Pie — Made with low-fat milk and fat-free whipped topping, this no-bake pie guarantees guilt-free decadence without sacrificing your favorite flavors.
3. Chocolate and Coffee Cream Pie — Sandra builds her espresso-infused pie atop a store-bought cookie crust, saving her time and energy in the kitchen.
2. Chocolate Cream Pie — Smooth, sweetened homemade whipped cream tops Food Network Magazine's crowd-pleasing dessert (pictured above), which is made with soft cream cheese and warm cocoa powder.
1. Emeril's Chocolate Cream Pie — A splash of buttermilk adds a creamy richness and slightly tangy taste to the filling of Emeril's five-star chocolate creation.
More posts from Maria Russo.
Similar Posts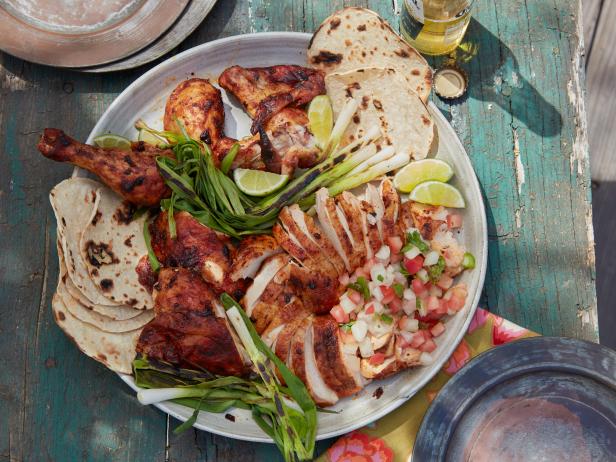 A little preparation means you can enjoy cookouts as much as your guests....