It was an Irish affair on the fifth episode of Worst Cooks in America. The remaining recruits first tackled making a team meal without the help of their mentors, but then they were asked to cater a party for St. Patrick's Day. Each member was tasked with making a classic dish: potato skins, as well as one other dish with a recipe that was provided for them. Both Bobby and Anne stressed the importance of providing enough food for their guests. For this party, they needed to make 35 pieces of each dish to satisfy the crowd.
While each recruit had to put their own spin on the potato skin, each team had to keep one thing the same: Team Bobby had to deep-fry theirs and Team Anne needed to utilize the oven and roast theirs. For the demos, Bobby created a Crispy Potato Skin With Smoked Trout Salad and Anne made Roasted Potato Skins With Colcannon, the national fish of Ireland.
Combinations ran wild this week. We saw everything from scrambled eggs, Brussels sprouts and Irish sausage to more common toppings like broccoli, bacon and pepper jack cheese.
There was one recurring theme that seemed to be a lingering problem in this episode: time. It seemed to be everyone's enemy this week — some recruits finished in time, while others didn't put enough food out or didn't finish their dish at all. Do you think they were given too many tasks?
What would you fill your potato skins with? Tell us in the comments.
Tune in for new episodes: Sunday at 9 pm Eastern/8 pm Central
More posts from Sarah De Heer.
Similar Posts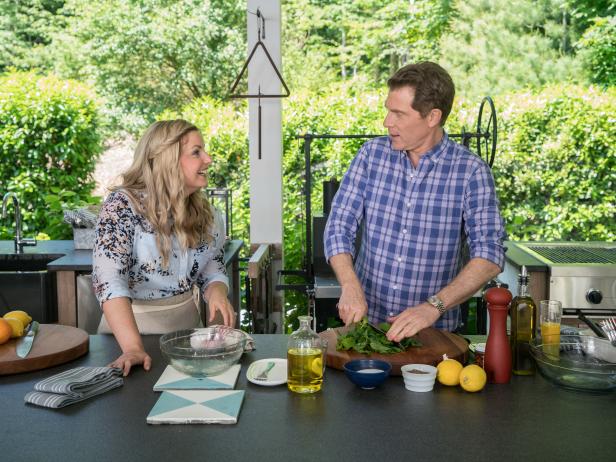 Get the latest details on the all-new series, The Bobby and Damaris Show....