Each month, Food Network Magazine puts chefs from Food Network Kitchens to the test: Create recipes that put a new spin on a pantry staple like mixed nuts or instant coffee.
Chocolate syrup isn't just a sundae add-on: This month, Derek Flynn and Liz Tarpy put a new spin on this childhood favorite.
Recipe: Chocolate Waffles (pictured above)
Derek says: "I always have chocolate syrup in the fridge, so these waffles are an easy breakfast treat."
Recipe: Chocolate Souffles
Liz says: "These elegant chocolate souffles are quick and easy enough to make any day of the week."
More posts from Victoria Phillips.
Similar Posts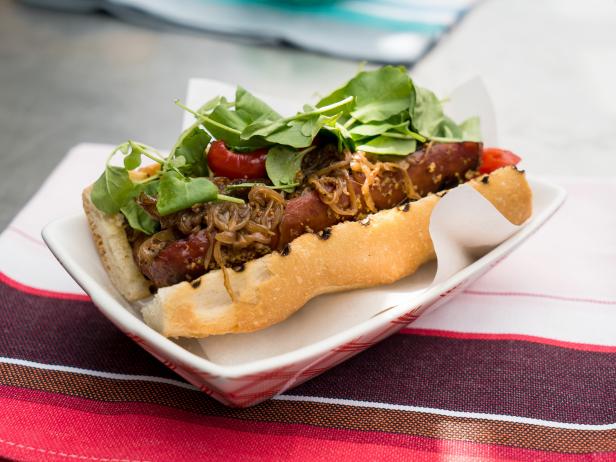 Whether you're planning a killer cookout for Memorial Day or just a meal for your family, hot dogs are definitely one of the easiest crowd-pleasers ...