In a tent full of bright lights, loud music and some of the country's best barbecue, chefs like Chris Lilly, Tim Love and Elizabeth Karmel joined The Q, formally known as BubbleQ, to kick off the 2012 South Beach Wine & Food Festival last night. With the air smelling of sweet and smoky barbecue sauces and spices, the event featured chefs' signature dishes cooked on grills and smokers, and was hosted by Emeril Lagasse and Food Network's Guy Fieri.
When people think of barbecue, the usual comes to mind: chicken, steak, burgers, ribs and hot dogs. While they were all present, they were all reinvented classics. Pulled pork was transformed into tacos and egg rolls, lamb ribs were served instead of pork ribs and yellowtail even made an appearance.
One specific dish that stood out last night was Marc Forgione's pig-head cakes with a farm egg and micro greens. Imagine a crab cake made out of succulent pork instead. It was unforgettable and I can admit I went back for seconds — and thirds.
Other Food Network chefs busy barbecuing the night away included Aarón Sanchez, Masaharu Morimoto, Guy Fieri and Scott Conant, who served Crispy Pork Shoulder With Apple Mostardo, Testa Pickled Onions and Micro Celery.
Where did that yellowtail come from? From the sushi master himself, Morimoto. He served his own version of a surf and turf: Beef Brisket and Yellowtail Pastrami With Pickled Vegetable Salad.
Guy Fieri had some of the longest lines of the night as fans lined up to meet the Triple D king — they even got to meet his wife as she helped serve his Banh Mi Taco With BBQ Chicken Fried Rice all night.
Nadia G. from Cooking Channel was also busy working hard to create her Slow Smoked Pork Belly With Balsamic BBQ Sauce, Green Onion and Cucumber on Open-Faced Challah Bun that had many guests talking.
To top off the night, ticket holders toasted with champagne and were offered desserts-galore: Godiva chocolates, milk shakes from The Big Gay Ice Cream Truck and carrot cake from Daisy Cakes.
If you can't make it to the festival this year, tune into FN Dish for our coverage all weekend long.
(All photos courtesy of: Carly/BFAnyc.com)
More posts from Sarah De Heer.
Similar Posts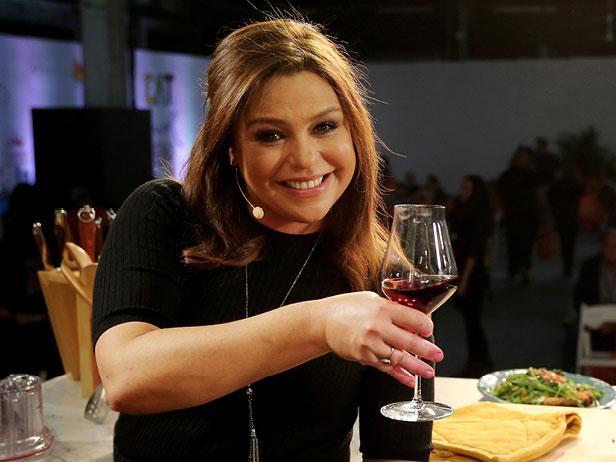 Ticket sales for the New York City Wine & Food Festival are now open. Browse all the events, and purchase tickets for all your favorites online. ...