If fans are looking for a chance to enjoy a glass of wine (hint, how about Food Network's entwine) and meet some of their favorite Food Network and Cooking Channel stars, The Best Thing I Ever Ate at the South Beach Wine & Food Festival is for them. It's one of the few events where the stars don't have to cook. Instead, the chefs showcase a dish from one of their favorite restaurants in Miami or New York and a band keeps the crowd dancing until 2 am — that's right, this is a late-night party.
Chefs presenting their favorite dishes included Alex Guarnaschelli, Sunny Anderson, Anne Burrell, Melissa d'Arabian, Geoffrey Zakarian, Aarón Sanchez and Nadia G.
Since I was at this event so late at night, I had to ask, "What's the best midnight munchie you've ever had?" Some of the answers left me speechless (watch the video above for real-time reactions):
Alex Guarnaschelli: "It's a toss-up between a super-spicy fish taco, a hot dog with deep-fried bacon on it or a whole cake of any flavor — but it would have to be layered."
Sunny Anderson: "Tater tots from Sonic — and I'll eat them by themselves, with ketchup, chili, cheese and/or scallions. Lots and lots of tots — potato-fried perfection."
Jeff Mauro: "Canned chips like Pringles, thinly sliced mortadella, American cheese: And microwave the whole thing for 35 seconds."
Geoffrey Zakarian: "Pizza. Really good pizza from New York."
Watch The Best Thing I Ever Ate on Food Network: Friday at 7 and 7:30 pm Eastern/6 and 6:30 pm Central
More posts from Sarah De Heer.
Similar Posts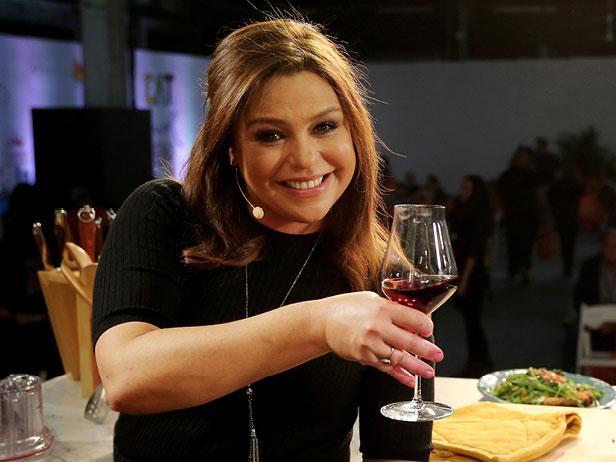 Ticket sales for the New York City Wine & Food Festival are now open. Browse all the events, and purchase tickets for all your favorites online. ...