Leave the winter chill behind and take a trip to the tropics (literally) at the South Beach Wine & Food Festival. We'll be at the festival all weekend long chowing down on grub with Food Network stars Rachael Ray, Robert Irvine, Bobby Flay, The Neelys, Michael Symon, Paula Deen and more.
Want to join us? You can find our editors covering the following events throughout the four-day festival.
If you can't make it to the festival this year, tune into FN Dish for our coverage all weekend long.
Burger Bash hosted by Rachael Ray (Friday, Feb. 24)
Join Rachael Ray and some of your favorite Food Network chefs — Guy Fieri, Bobby Flay and Marc Forgione — for  a bash so big it has moved to the trademark white tent behind the Ritz-Carlton. Two-time reigning champ and B Spot owner Michael Symon nabbed the 2011 People's Choice award with his burger of fried salami, provolone, ShaSha Hot Sauce and pickled onion. Who will the people vote for this year?
Party Impossible hosted by Robert Irvine (Friday, Feb. 24)
Munch on gourmet meats, cheeses, breads, soups, pastries and prepared foods from Miami's popular Epicure Market. Plus, sip on the hottest new drinks from mixologists at Southern Wine & Spirits while a DJ spins tunes and Robert Irvine cuts it up on the dance floor. (OK, we can't guarantee he'll be dancing, but the only way you'll know is if you go!)
Interactive Dinner hosted by The Neelys (Saturday, Feb. 25)
Get down and dirty with Gina and Pat Neely as they present a Memphis-style cooking lesson. Find out how Food Network's favorite married couple run successful restaurants, and taste cocktails mixed up by Gina. Expect lots of dancing as urban blues singer Bobby Bryan takes the floor for this very musical dinner.
The Best Thing I Ever Ate: Late Night Bites & Sweets presented by Food Network and Cooking Channel (Saturday, Feb. 25)
Sunny Anderson, Melissa d'Arabian, Anne Burrell, Nadia G., Roger Mooking, Alex Guarnaschelli, Aaron Sanchez and Geoffrey Zakarian share their favorite finger foods and desserts. Try a sweet treat from the Godiva lounge and see what late-night dishes have captured the hearts of Food Network and Cooking Channel talent.
The Flavors of Flay (Saturday, Feb. 25)
This one-of-a-kind event is an ode to Bobby's many successful restaurants.  Join his executive chefs as you sample bold, Southwestern fare from Mesa Grill, American flavors from Bar Americain, classic steakhouse cuts from Bobby Flay Steak and the best buns from the grill at Bobby's Burger Palace.
BBQ & The Blues hosted by Michael Symon (Saturday, Feb. 25)
Join Thrillist, Iron Chef Michael Symon and some of Miami's top culinary masterminds for a celebration of delicious meaty goodness. Have a cocktail or two as you rock out to the musical stylings of Diablo Dimes & The Bloodhounds.
Mexican Foods & Tequila with Marcela Valladolid & Mark Oldman (Sunday, Feb. 26)
Travel south of the border with Mexican Made Easy star Marcela Valladolid. Try creations  like Spice Rubbed Quail, Citrus & Tequila Ceviche and Chorizo Tequila Clam from her first cookbook Fresh Mexico: 100 Simple Recipes for True Mexican Flavor. Master Sommelier Mark Oldman is serving up the perfect liquid pairing for this fiesta you don't want to miss.
Trucks on the Beach: The Official Festival Closing Party (Sunday, Feb. 26)
End the 11th year of the Festival with a food truck bash hosted by Travel Channel's Andrew Zimmern. Miami's top mobile eats, like Big Gay Ice Cream, Mac n Soul, The Flying Saucer and Mr. Good Stuff, are the perfect way to try a variety of last bites.
Paula Deen's Brunch (Sunday, Feb. 26)
Paula Deen has rounded up some of her favorite Southern chefs to prepare the best meals below the Mason-Dixon Line. This buffet-style brunch features food from Five & Ten, Ford's Filling Station and Ed's Chowder House, among others. Come with an empty stomach!
More posts from Victoria Phillips.
Similar Posts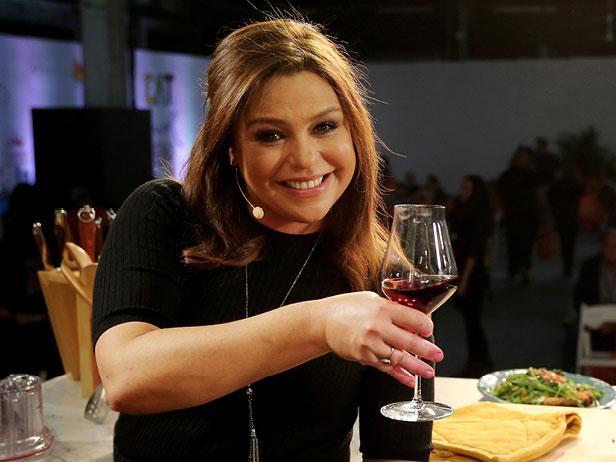 Ticket sales for the New York City Wine & Food Festival are now open. Browse all the events, and purchase tickets for all your favorites online. ...