Not just for breakfast anymore, eggs are a filling, go-to lunch and dinner option that can be ready to eat in mere minutes. Instead of simply scrambling or frying, try baking them atop sautéed squash and scallions with jalapeno and nutmeg. Sprinkle the skillet with pepper jack cheese before you put it in the oven to ensure decadent eggs and a richly satisfying dish.
Boasting beets, carrots, potatoes and fresh herbs, Food Network Kitchens' Root Vegetable Hash With Horseradish Cream is a hearty side to round out the meal.
Get the recipe: Skillet Eggs With Squash from Food Network Magazine
Meatless Monday, an international movement, encourages people everywhere to cut meat one day a week for personal and planetary health. Browse more Meatless Monday recipes.
More posts from Maria Russo.
Similar Posts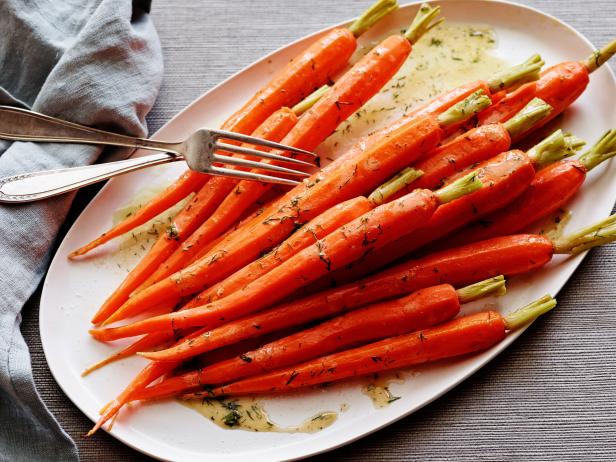 Let carrots be the star in these stellar side dishes, prepared simply to enhance their sweet, earthy flavor. Here are 6 of our favorite Food Network r...