Whether you tune in to the Academy Awards solely to catch the celebrities strut the red carpet or are hoping to see your favorite summer flick take home a statue, there's something in the Academy Awards for everyone — fashion, Wolfgang Puck's food and films. This Sunday, as the stars don their skinny sheath dresses and fancy suits, you have the luxury of watching the drama unfold from the comfort of your living room as you show off your best pair of sweatpants and enjoy movie-themed eats to mark the occasion. Complete with Hollywood cupcakes (pictured above), stadium-style snacks, traditional fried chicken, kid-friendly Chinese food and more, our menus of award-winning dishes and drinks correspond to a few of this year's Oscar nominees, so that you can celebrate this glamorous event in style.
Start your night with a round of Gina's Red Carpet Cocktails, made with champagne, equal parts vodka and pomegranate juice and a splash of refreshing lime juice. Your guests can sip these crimson-colored drinks and munch on our Best Supporting Snacks, such as truffle-scented Nominee Nachos and Corn-Industry Fritters (pictured), while you finish preparing the featured menus below.
Moneyball

Nominated for a whopping six Academy Awards, Moneyball tells the story of general manager Billy Beane leading California's Oakland Athletics baseball team to a triumphant comeback in its 2002 season. Recognize the team's and film's achievements by preparing a few classic stadium eats. Just like the ballpark favorite Cracker Jacks, Food Network Magazine's Caramel Corn is sweet, crunchy and a bit salty. This time-honored concession pairs perfectly with California Dogs (pictured), hotdogs that are similar to ballpark franks but boast a healthful Pacific twist. Here, a lean tofu dog is nestled on a whole-wheat bun and topped with creamy avocado, fresh carrots and green goddess dressing.
The Help

This Oscar season, no Oscar-viewing party will be complete without a few dishes to celebrate Minnie Jackson, a fiercely intelligent and passionate maid played by Octavia Spencer in The Help. To help you re-create this Mississippi cook's famous fried chicken, look no further than the queen of Southern cuisine, Paula Deen. Paula's Southern Fried Chicken (pictured) is coated with a hot sauce-infused batter and fried until crispy on the outside and moist on the inside. Though we don't recommend making Minnie's infamous chocolate pie, Food Network Magazine's Chocolate Cream Pie is rich, indulgent and safe to eat, made with only essential baking ingredients.
Midnight in Paris
Looking to further embrace the elegance of the evening? Then prepare a French-inspired feast in honor of Woody Allen's Midnight in Paris. Food.com's Onion-Brie Appetizer features sweet caramelized onions and decadent Brie cheese baked into two-bite palmiers that are impressive yet easy to make for a crowd. Use store-bought puff pastry dough to save time in the kitchen and to ensure that your crust turns out flaky with a light golden hue. Follow the appetizers with a bowl of hearty Beef Bourguignon to complete your Parisian menu. This thick and comforting red wine-based stew is made with fresh vegetables and thyme and yields fork-tender meat every time.
Kung Fu Panda 2

If the kids (or kids at heart) at your party are fans of Kung Fu Panda 2, nominated for an Animated Feature Film award, they will surely appreciate Ching-He Huang's traditional Chinese food recipes from Cooking Channel. Ready in just 15 minutes, Ching-He's Egg Fried Rice is a family-friendly side that complements her Sweet and Sour Pork Sliders (pictured), featuring lean pork meatballs that have been tossed in a robust honey-hoisin sauce.
Visit Food Network for more Award-Winning Eats and tips on hosting a star-studded Oscar-watching party.  
More posts from Maria Russo.
Similar Posts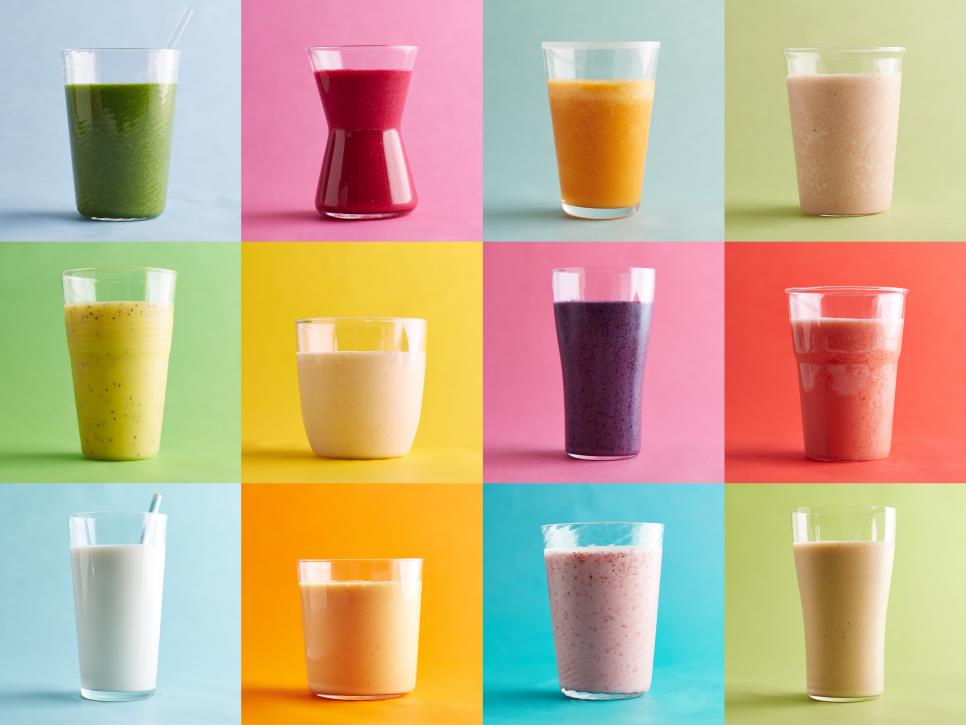 The possibilities are endless – think beyond fruit and throw in greens, oats, nuts, avocado – so you'll never get stuck in a rut. ...