On last night's season premiere of Worst Cooks in America, we were introduced to 16 new "recruits," each nominated by family and friends for their atrocious cooking skills. They were split into two teams: Team Anne and Team Bobby.
For their first challenge, the teams were tasked to make breakfast: pancakes, bacon and eggs. Their mentors showed them how to make their favorite version of a pancake, plus four basic ways to make eggs: poached, sunny-side up, over-easy and scrambled.
As Bobby is getting his feet wet as a first-timer on this show, he quickly realized that he couldn't take teaching his team for granted when Vinnie Caligiuri asked him whether cinnamon sticks would melt in maple syrup when heated on the stove.
After tasting all their dishes, it was evident that making pancakes isn't as easy as it looks. Too heavy, not cooked all the way through and forgetting flour were just some of the mistakes that both Bobby and Anne dealt with.
Have you run into these same problems at home? If you want to make super-fluffy pancakes, Anne says to fold in egg whites.
Not sure when to flip your pancake? Wait until most of the bubbles on top have burst and left a hole below. The batter takes on a dry sheen, as well.
Using a wide spatula, lift the pancake off the griddle and flip it over, placing it back down on the griddle. The first ones won't color as evenly as the later ones.
Try making Bobby's recipe at home (Blue Corn Pancakes With Orange Honey Butter and Cinnamon Maple Syrup) and post your photos on Food Network's Facebook wall.
If you don't have blue corn on-hand, try one of 50 varieties Food Network Magazine whipped up.
More posts from Sarah De Heer.
Similar Posts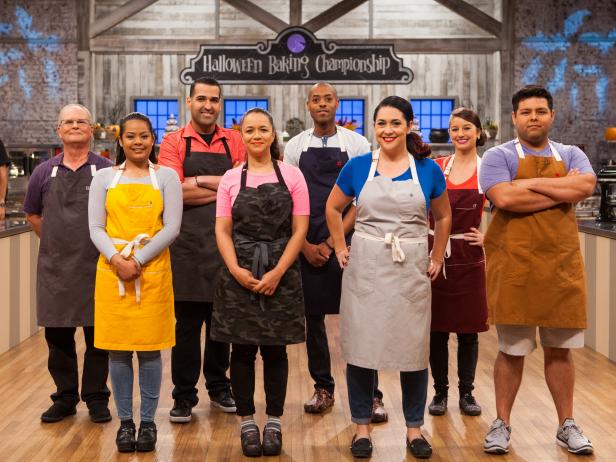 Get the details on the all-new season of Halloween Baking Championship, premiering on Sunday, Sept. 25 at 9|8c....