Much like chicken, pork is a hefty meat that can handle the robust flavors and textures of any number of dry rubs, marinades, stuffings and more. When it comes to shopping for pork tenderloins, you have a few options. You can pick up a single, multi-pound tenderloin or look for several longer, skinnier ones that each hover around one pound. Fix your family a dinner of tender, juicy pork using Food Network's top five pork tenderloin recipes, which are an ideal mix of classic and creative preparations.
5. Pork Tenderloin With Seasoned Rub (pictured above) — Equal parts garlic powder, oregano, thyme, cumin and coriander complete Ellie's herbaceous dry rub.
4. Mushroom-Stuffed Pork Tenderloin — Sautéed cremini mushrooms, breadcrumbs and garlic are easily stuffed in butterflied tenderloins.
3. Balsamic Roast Pork Tenderloins — Rachael's flavor-packed pork features lean tenderloins that are coated with tangy balsamic vinegar, injected with cracked garlic and covered with fresh rosemary and thyme.
2. Herb-Marinated Pork Tenderloins — Ina allows her tenderloins to marinate overnight in a lemon-garlic-herb mixture, so that they can adopt those rich, bold tastes.
1. Pork Tenderloin — This Cajun-rubbed tenderloin is baked, stuffed with a cheesy sun-dried tomato-spinach mixture and quickly grilled until cooked.
More posts from Maria Russo.
Similar Posts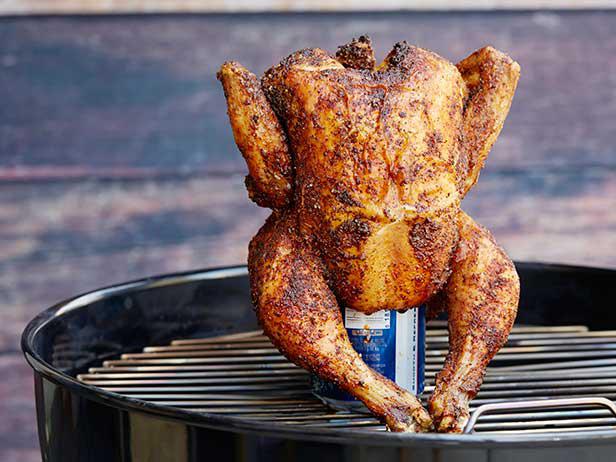 This clever grilling technique is easy enough to perfect even on your first try making it....