It's not too early to start thinking about dinner this weekend. Ditch those jarred tomato sauces, grab the family and cook up an authentic Italian-style feast in your own kitchen. We've compiled an entire menu of trattoria classics, such as pasta with meat sauce, hunter-style chicken, traditional tiramisu and more, so that you can bring the tried-and-true tastes of Italy into your home. Check out our favorite Italian recipes below, then let us know how you prepare your best Italian dishes.
If your Sunday dinners are anything like those at my house, they inevitably involve pasta with meat sauce, and maybe some ravioli or gnocchi, too. Food Network Magazine's heavenly Sunday Meat Sauce With Orecchiette (pictured above) is full of robust flavors and hearty ingredients, including almost a dozen garlic cloves, authentic San Marzano tomatoes, tender beef and moist meatballs. Instead of resorting to spaghetti or rigatoni, give orecchiette noodles a try — the sauce perfectly coats and seeps into the underbelly of this tiny turtle shell-shaped pasta.
Chicken Cacciatore (pictured above) is a bold, filling dish that features red wine, bell pepper and fresh cremini mushrooms. "Cacciatore" means "hunter" in Italian, so this recipe, from Cooking Channel's Kelsey Nixon, is meant to be simple to prepare and rustic — bone-in, skin-on chicken pieces are just fine. Don't let that delectable sauce go to waste; sop it up with crusty bread or serve this dish atop smooth polenta or noodles.
An ideal starter to any Italian supper, Robert Irvine's Antipasto Platter With Grilled Vegetables (pictured above) from Food Network Magazine boasts rich cheeses, balsamic-laced vegetables, a simple olive spread and savory cured meats — prosciutto and salami are classics. Slice a loaf of Italian bread and let your family build its own open-faced bites.
Unlike an antipasto tray, which is fairly straightforward and light, Arancini (pictured above) are the epitome of appetizer indulgence. From Cooking Channel's David Rocco comes crispy, golden spheres filled with leftover risotto and mozzarella cheese that have been coated in bread crumbs then fried. The secret to forming the rice balls is to work the risotto around a few cubes of cheese, so that when fried, the cheese won't ooze out. Though deliciously decadent by themselves, I prefer arancini with a spoonful of meat sauce and a sprinkle of nutty Parmesan cheese on top.
Though many Americans enjoy a salad before their main meal, Europeans do so afterwards, as greens and vinaigrette are said to aid in digestion. Giada's Italian Caesar Salad With Polenta Croutons is a dressed up version of the restaurant favorite. She arranges sun-dried tomatoes and crunchy pine nuts atop lightly charred romaine, drizzles the plate with a Dijon-garlic-anchovy mixture then dots it with fried polenta croutons.
What's dinner without a slice of something sweet to follow it? Tiramisu is a quintessential Italian dessert and this recipe for Nonna's Tiramisu from Food.com serves up the real deal, complete with ladyfingers (oval-shaped biscuits), just-brewed espresso and sweet mascarpone cheese. This is one dish that only improves with age, so there's no harm in preparing it a few days before serving. The ladyfingers will absorb that warm espresso flavor, become soft and meld perfectly with the creamy mascarpone.
Visit Food Network to find more recipes and Italian Cooking Basics.
More posts from Maria Russo.
Similar Posts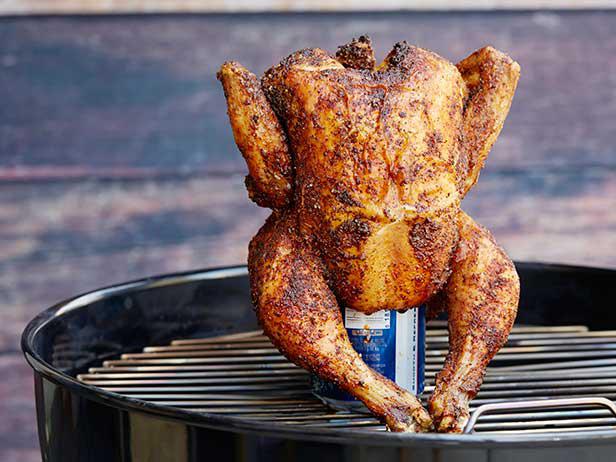 This clever grilling technique is easy enough to perfect even on your first try making it....