Wait — Super Bowl Sunday is about a football game? Not in my world. Super Bowl Sunday is all about the food. And drinks. OK, and maybe the awesome commercials on TV. But mostly it's about the food. And you can't just whip up anything for this very special Sunday that happens once a year — no, you've got to go big with the best appetizers and finger foods out there.
Each year we throw a big Super Bowl Sunday fiesta. I think some people actually watch the game, but most come to eat and have someone else cook for them. For those people that truly understand football (I'm clearly not included in that group), I'm a big believer in having tons of appetizer and finger food options for people to grab while they sit in front of the TV. There has to be an assortment of wings, potato skins, chips, dips, desserts and, most importantly, guacamole. Oh yes, it's not a party without guacamole.
I mean, in my mind it wouldn't be a football party without a big bowl of guac. Something about it just screams to be eaten while watching football and lounging around on a lazy weekend. This year I'll be whipping up a guacamole from Alton Brown.
It's a pretty basic recipe, but it's a sure-fire hit. I changed up a few add-ins because I'm a fan of red onions in my guacamole and I think chives should pretty much be added to most everything. I also opted to use my favorite brand of salsa rather than a tomato. Primarily because it's way easier, but also because I like having the taste of tomato in every bite.
Hope you all enjoy your Super Bowl this year. What else is on your menu?
Guacamole
3 Haas avocados, halved, seeded and peeled
1/2 lime, juiced
1/2 teaspoon kosher salt
1/2 teaspoon ground cumin
1/2 teaspoon cayenne
1/2 medium red onion, diced
4 tablespoons salsa
1 tablespoon chopped cilantro
1 tablespoon chopped chives
In a large bowl place the avocado and lime juice, then toss to coat. Using a potato masher add the salt, cumin and cayenne and mash. Then, fold in the red onions, salsa and cilantro. Adjust salt if needed and serve with your favorite chips.
Gaby Dalkin is a chef, photographer/food stylist, enthusiastic traveler and guacamole fanatic. She is the founder of What's Gaby Cooking, where she showcases her simple and sassy recipes that feature whichever ingredients she is currently obsessing over. She lives in Los Angeles with her fiancé, Thomas, and her cat, Stella
More posts from Gaby Dalkin.
Similar Posts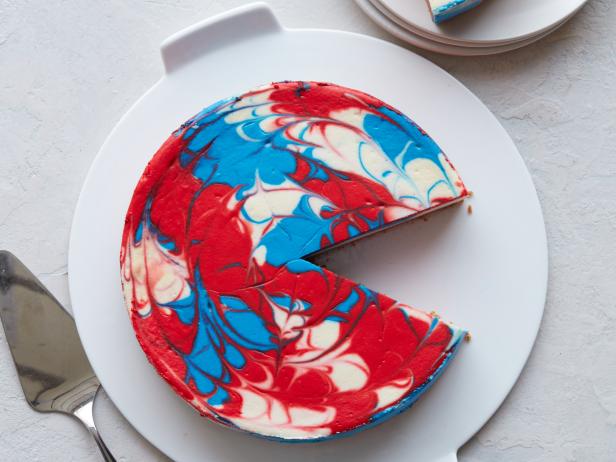 This week, our social feeds were inundated with red, white and blue....