Bobby shares some holiday fun facts and lets us in on his New Year's resolution:
FN Dish: How can cooks be less stressed during the holidays?
Bobby Flay: Cook from within yourself at your skill level. Don't try to conquer the world with your holiday meal.
FN Dish: What's your favorite holiday food memory?
BF: One Christmas morning I tried to find a turkey because the Cornish game hen I had planned to cook had gone badly.
FN Dish: What do you cook just when it's just you?
BF: Homemade nachos with a white American cheese sauce.
FN Dish: What's your 2012 New Year's resolution?
BF: To reopen my restaurant in New York City, Bolo. It's time. It's like a broken heart that I need to mend.
Get More:
Browse Over 100 Recipes From Bobby
Watch Our New Special: What Would Bobby Do?
New Year's Recipes
More posts from Cameron Curtis.
Similar Posts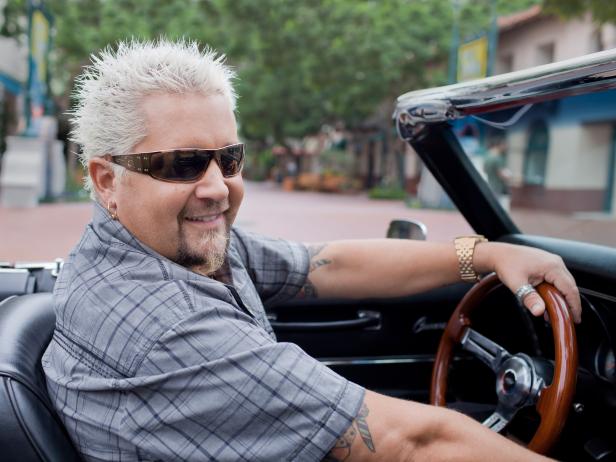 Get the first look at Guy Fieri's upcoming series, Guy's Family Road Trip....