The holidays are upon us and here at Food Network, that means cookies, particularly the 12 Days of Cookies.
Yesterday, Gaby Dalkin shared her tips for a successful cookie exchange, but if you've never been to a cookie swap, "The concept is pretty simple: Make your favorite kind of cookies, bring them to the party and give them away. In return you get a plethora of cookies from your friends that you get to turn around and take home for your family."
In honor of these sweet and sometimes savory treats, we're inviting all of our friends to our Communal Table, an event that we opened up to the entire food community. Today, experts from the industry will share their favorite cookie recipes, as well as cocktails to wash them down with (if you're age appropriate).
We couldn't help but bring these Peanut Butter-Chocolate Chip-Bacon Cookies from Food Network Magazine to the table. Peanut butter, chocolate chips and bacon — it's like dying and going to cookie heaven.
Peanut butter makes them extra creamy, while honey-roasted peanuts add just the right amount of crunch. Ancho chile powder and cinnamon bring some zing, plus this touch of spice rounds out the irresistible salty-and-sweet combination.
See what our friends are bringing to the table and tell us what cookie you would bring to the table on Twitter by using the hashtag: #pullupachair.
Yahoo! Shine: Nutmeg Rosettes
ALL YOU: Pecan and Honey Diamonds
Oprah.com: Sugar Cookies
Gilt Taste: Momofuku Milk Bar's Holiday Cookie Recipes
Liquor.com: Drink in the Holidays
Cooking Light: Iced Sugar Cookies
MyRecipes.com: Ultimate Chocolate Chunk Cookies
Food52: Ginger Spiced Molasses Sugar Cookies
Cooking Channel: The White House's Molasses Spice Cookies "Gingersnaps"
BlogHer: Triple Chocolate Almond Cookies
CafeMom: Marvelous Mini Apple Crisp Cookies
The Daily Meal: Pumpkin Chocolate Chip Cookies
Food Republic: Gingerbread Cheesecake Cookies
EatingWell: 5 Tips for Perfect Gingerbread Cookies
Redbook Magazine: Candy Cane Cookies
Gourmet Live: Pistachio Cranberry Icebox Cookies
AP/ J.M. Hirsch: Ginger Fig Crumb Bars
Fox News: White Chocolate Cherry Oatmeal Cookies
Epicurious: Italian Almond Cookies
Big Girls Small Kitchen: Cowboy Cookies
FN Dish: Peanut Butter-Chocolate Chip-Bacon Cookies
Food & Wine: Chocolate-Espresso Snowballs
YumSugar: Coconut Date Balls
GMA: Brownie Cheesecake Peppermint Bars
More posts from Victoria Phillips.
Similar Posts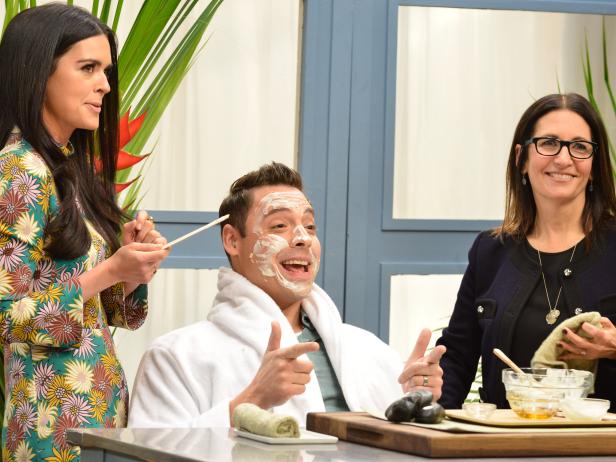 You don't have to travel somewhere exotic to make the most of your time off....