Food Network Kitchens has come up with its annual list of the top trends that will define 2012 in food. Check out one of the trends here, then visit Food Network's Healthy Eats and Cooking Channel's Devour for the rest of the list.
Mustard in its many forms — from condiment to vegetable, spice to cooking oil — is about to get its moment. Heat is hot, and this multifarious member of the cabbage family represents a vast, underexplored source of culinary heat. Look for sharp, peppery Indian mustard oil, spicy-salty Sichuanese pickled mustard greens and pungent-sweet Italian fruit mustards. We're all about to learn that this genuinely global ingredient is much more than a hot dog condiment.
In 2012, condiment mustard will be made from scratch (it's so easy) by more home cooks and chefs, mustard seeds will be pickled and scattered over all things rich and porky; mustard oil will move beyond Indian (and Korean and Chinese) kitchens, becoming a common cooking and seasoning oil (it makes a great salad dressing); and the greens, so healthy and so long neglected, will be next year's kale.
More Top Food Trends of 2012:
More posts from Jonathan Milder.
Similar Posts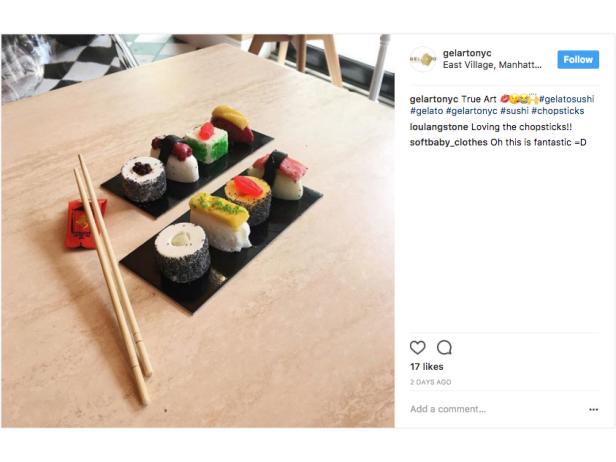 Nothing says summer whimsy like gelato in the shape of pieces of nigiri. ...