No longer just a sweet breakfast treat, crepes can be filled with decadent, savory fillings perfect for lunch or dinner. Here, these light, fluffy pancake-like crepes are made with hearty buckwheat flour and stuffed with sautéed spinach, wild mushrooms and fresh thyme. For a simple weeknight supper, prepare citrus shrimp or sweet onion fillings and let everyone build their own perfect crepes.
For a quick side dish, serve Giada's rustic Tomato Vegetable Casserole. Baked with potatoes, yams, ripe tomatoes and creamy Parmesan cheese until the vegetables are tender, this dish is warm and comforting.
Get the recipe: Buckwheat Crepes from Food Network Magazine
Meatless Monday, an international movement, encourages people everywhere to cut meat one day a week for personal and planetary health. Browse more Meatless Monday recipes.
More posts from Maria Russo.
Similar Posts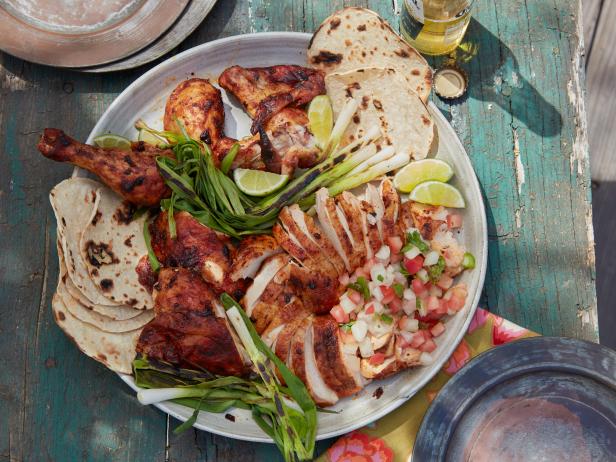 A little preparation means you can enjoy cookouts as much as your guests....