No menorah lighting is complete without a few snacks to mark the occasion. This year, switch up tradition and try our top five Hanukkah recipes below. Each is quick and easy to make and boasts classic holiday tastes.
5. Apple Cider Doughnuts — A pureed red apple-apple cider mixture gives these doughnuts their sweet, seasonal flavor, while a cider glaze and cinnamon-sugar topping adds extra decadence and decoration.
4. Challah Crowns — This dense but light egg bread is scented with warm honey, sprinkled with poppy seeds and baked until the crust achieves a glossy, golden hue.
3. Sephardic Chicken Soup With Sofrito and Herbed Matzo Balls — Walnut-sized matzo balls star in this comforting bowl, made with fresh bell peppers, grape tomatoes and fragrant cilantro.
2. Horseradish-Crusted Brisket With Carrots — Hearty beef brisket is generously coated with garlic, herbs and horseradish, and gently simmers in the oven in a red wine-tomato sauce until tender.
1. Slightly Adapted Mamo's Potato Pancakes  — Fried until perfectly crispy, Duff's latkes (pictured above) are best served with applesauce or one of his family's favorite toppings: sour cream, cinnamon-laced applesauce, sugar or poached pears.
Browse more Hanukkah recipes at Food Network's Holiday Central.
More posts from Maria Russo.
Similar Posts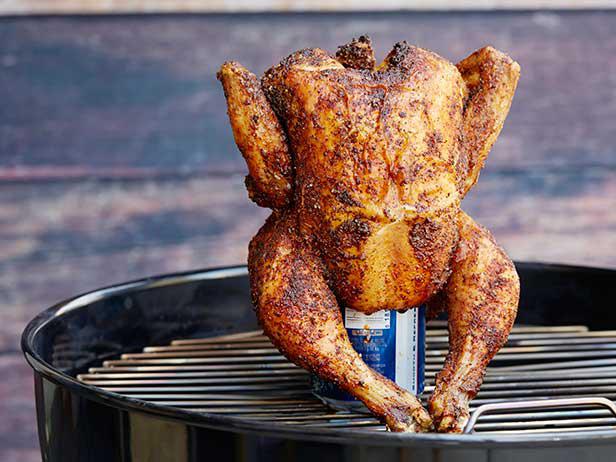 This clever grilling technique is easy enough to perfect even on your first try making it....