Hope you've saved room for dessert. We've compiled a list of our top 10 dessert recipes of the year that will finish any meal on a sugary note. Bake up a batch of 2011's best today and celebrate the sweetest dishes of the year.
10. Pumpkin Cheesecake — Bake a rich pumpkin-cream cheese filling atop a crumbly graham cracker crust to create this family favorite.
9. Pumpkin Pie — Not just a holiday dessert, pumpkin pie can be enjoyed year-round with a scoop of vanilla ice cream or generous dollop of whipped cream.
8. Zucchini Bread — Fragrant cinnamon and nutmeg add warmth and subtle spice to Paula's 5-star dish, made with grated zucchini and chopped walnuts.
7. Cream Cheese Frosting — Equal parts butter and cream cheese offer a tried-and-true taste to this favorite frosting, often featured with red velvet goods.
6. Southern Red Velvet Cake — This triple-layer beauty is frosted with a smooth cream cheese topping and dusted with crushed pecans.
5. The Best Bread Pudding — Absorbent bread cubes soak up a sweetened egg-milk mixture, are baked with crunchy pecans and are later covered with an indulgent brandy-butter sauce.
4. Chocolate Peanut-Butter No Bake Cookies — Save time and oven space by preparing these easy drop cookies, made with oatmeal and a classic peanut butter-chocolate combo.
3. Quick Vanilla Buttercream Frosting — Top cakes, sugar cookies, cupcakes and more with this timeless spread, which comes together in mere minutes.
2. Red Velvet Cupcakes With Cream Cheese Frosting — With tangy buttermilk and just a hint of cocoa powder, these red velvet bites boast a rich flavor all their own.
1. Peach Cobbler – Paula's no-fail cobbler (pictured above) features soft, sweet peaches nestled beneath a light and crumbly butter crust.
More posts from Maria Russo.
Similar Posts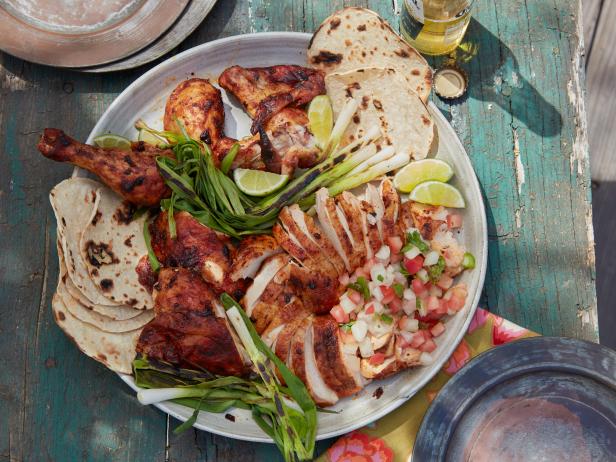 A little preparation means you can enjoy cookouts as much as your guests....