Have you always wanted a say in who gets cast on Chopped, to somehow influence the four contestants featured on the show or to watch some of your favorite Chopped competitors battle again? Viewers now have an unprecedented opportunity to cast an episode of Chopped with four returning challengers.
Do these contestants look familiar to you? These chefs have already been featured on Chopped, but during their first challenges, they lost in monumental, disastrous and shocking eliminations. After nine seasons and hundreds of contestants, Chopped judges have seen their share of winners and losers, but this group may simply take the cake.
Check out how the eight Chopped losers were unceremoniously eliminated, then cast your vote for four contestants you want to be featured in an upcoming episode of Chopped.
Luis Gonzalez, Season 1, Episode 5
An epic sugar-salt mix-up caused Luis to be chopped during the final dessert round.
Tiffany Jefferies, Season 9, Episode 9
Tiffany was chopped after round one because her appetizer dish was overly sweet and her general kitchen skills lacked finesse.
Colin Kruzic, Season 6, Episode 2
His platings lacked attention to detail, and the clock got away from him, causing him to be chopped after just the first round.
Monica Langowski, Season 7, Episode 3
She was chopped after the second round, once she forgot to present her hard cider sauce — a key part of her dish — and had trouble reaching the correct cooking temperatures of several ingredients.
Gwenael LePape, Season 1, Episode 12
He was chopped in round one after he failed to plate a single thing, although, after tasting his sauce, Judge Chris Santos said Gwenael had the potential to go all the way.
Marja Samson, Season 5, Episode 10
The self-proclaimed Dumpling Queen cross-contaminated cooking and preparation surfaces, leading her to be chopped during the second round.
John Sierp, Season 3, Episode 9
Undercooked chicken wings were the culprit for John and led him to be chopped after making it to the final two.
Wei Wen, Season 7, Episode 6
Wei was chopped after the third round, unable to recover from a forced move to Plan B execution during the entrée round.
More posts from Maria Russo.
Similar Posts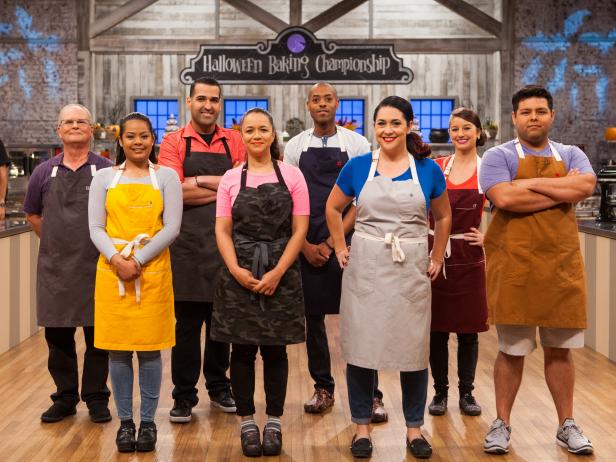 Get the details on the all-new season of Halloween Baking Championship, premiering on Sunday, Sept. 25 at 9|8c....