Autumn may bring shorter days, but there's still plenty of brilliant color to feast our eyes and appetites on. Thanksgiving meals display the season's variety of colors from green bean casserole to jewel-toned cranberry sauce. One that creeps on to all our plates is November's reigning color, marigold. It's a fall favorite that both HGTV and foodies love. As a Design Happens blog contributor puts it, "Gorgeous to look at and good to eat."
Marigold reminds me of harvest foods and my favorite time of day in fall when the sun lights up valleys in the last hour of the day and similarly in early morning. In photography terms, it's called the "Golden Hour," and it's even prettier in the fall when slanted rays hit red, brown and gold trees. In celebration of golden sunrises and marigold, I'm hungry for breakfast, particularly leftover Turkey Day breakfast with family and friends.
In recent years, my family has built a tradition with our close friends in hosting a brunch the day after Thanksgiving. I'm thinking the Cauliflower and Ham Crustless Quiche by Food Network Kitchens would be a perfect addition to our spread. It's a warm, marigold color, and its filling mimics autumn's breathtaking fall leaves. If you roast ham in addition to turkey on the big day, then it's a great way to use up leftover ham, along with a remaining side dish of cauliflower.
A few other rich, marigold dishes that are catching my eye this season are Corn Spoon Bread and a jazzed-up Creamed Corn, the special ingredient being yummy, crisp bacon.
Are you planning a Thanksgiving feast that utilizes a harmony of color? Tell us in the comments below.
More posts from Marissa Bell.
Similar Posts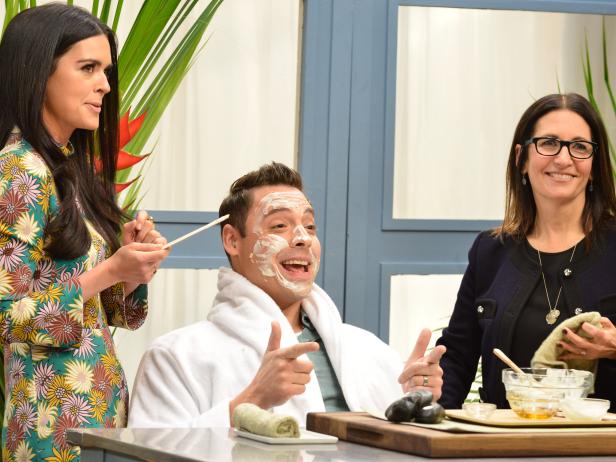 You don't have to travel somewhere exotic to make the most of your time off....