Add a pop of color to your Thanksgiving spread with an easy carrot side. Whether you steam, boil or roast these bright root vegetables, they're a perfect last-minute addition — done in 20 minutes or less.
For Middle Eastern flair, make Food Network Magazine's Roasted Carrots With Za'atar (pictured above). Start by roasting the carrots in salt and pepper, then toss them with za'atar (a spice blend available at Middle Eastern markets), parsley and a splash of lemon.
Sunny's Honey Glazed Carrots let the vegetable's natural flavor shine through. Cook until a light honey glaze coats the carrots. We guarantee you won't be able to eat just one.
Try a spicy Carrot Salad courtesy of Bobby Flay — cumin and cayenne pepper set this dish apart from the rest of the pack.
Presentation is key when laying out Thanksgiving dishes, and Paula's Carrot Bundles are a wonderful addition. Each bundle is wrapped in a blanched chive and served in a brown sugar and white wine sauce.
Talk to us: What's your favorite way to eat carrots? Tell us in the comments or join the conversation on Twitter at #cookingwith.
More carrot recipes from family and friends:
Thursday Night Dinner: Pickled Carrots
Virtually Homemade: Roasted Red Onions and Carrots With Pomegranate Gremolata
Haute Apple Pie: Carrot, Apple and Radicchio Slaw
What's Gaby Cooking: Thyme and Honey Roasted Carrots
Glory Foods: Honey-Carrot Bread
Daily*Dishin: Carrot Cake Hawaiian-Style
FN Dish: Quick Carrot Sides for Thanksgiving
Cooking With Elise: Spiced Carrot Marmalade
Dishin and Dishes: Roasted Honey Balsamic Glazed Carrots
Daydreamer Desserts: Carrot Cheesecake
Mooshu Jenne: Apple and Carrot Hearts Salad
The Sensitive Epicure: Maple Bourbon Glazed and Braised Carrots
Daydreamer Desserts: Carrot Martini
More posts from Victoria Phillips.
Similar Posts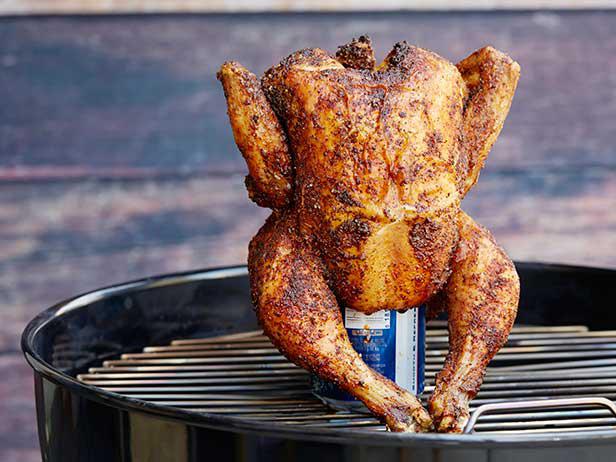 This clever grilling technique is easy enough to perfect even on your first try making it....